We are proud to present the Rabbi Robert J. Marx Social Justice Award to Gerry & Steve Keen.
Gerry and Steve have dedicated their lives to uplifting disinvested communities through community service, volunteer work, and nonprofit support. Steve has served as a longtime JCUA board member, trusted advisor, CVP committee member, and Board President. In addition to Steve's work with JCUA, he has devoted his leadership skills to several additional organizations including the Executive Service Corps and Family Service of Lake County. Gerry has dedicated herself to community endeavors across Chicagoland by working alongside youth, supporting senior citizens, and serving as an advocate for the arts. Together, Steve and Gerry have championed local communities, ensuring that people can live in safety and dignity with the resources they need to flourish.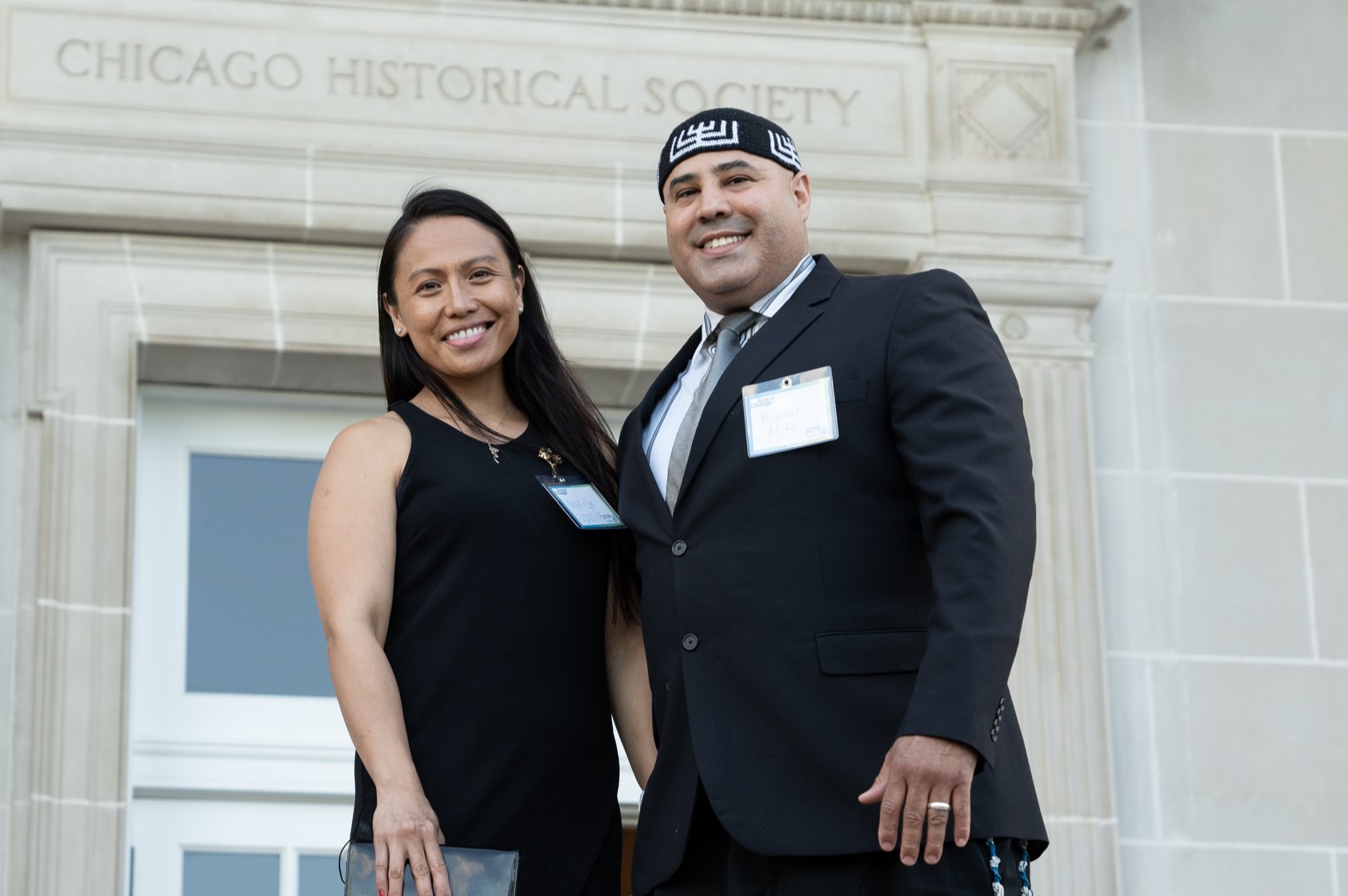 We are proud to present the Miriam Award for Inspiring Community Leadership to Brother Michael Eldridge.
Mike has dedicated his life to uplifting communities through community service, committee work, and volunteer support. Mike began his journey with JCUA through the Trauma Center Campaign in 2015. After several years of active involvement of Mike and many others, a new Level I adult trauma center opened at the University of Chicago medical campus in the spring of 2018. 
Mike is a founding member of the Kol Or Jews of Color Caucus. Through his commitment to Kol Or, Mike has supported the growth of a welcoming and affirming Jewish community space where Jews of Color feel supported and encouraged to take on leadership roles within JCUA. Mike has created deep, lasting relationships with members and assists in the planning of community building events including the annual Kol Or Juneteenth Havdalah.