March 29, 2021
Rabbi Robert J. Marx, visionary Jewish leader who spoke up for justice, dies at 93
CHICAGO — It is with tremendous sadness and heavy hearts that we share news of the passing of our extraordinary founder, teacher, and lifelong champion for justice Rabbi Robert J. Marx. Rabbi Marx passed away peacefully at his home on the Passover holiday, March 28, 2021, with his beloved family by his side. He was 93.
Rabbi Marx founded the Jewish Council on Urban Affairs (JCUA) in 1964 out of a conviction that the Jewish call to pursue justice — as it says in Deuteronomy, "Justice, Justice You Shall Pursue" — is the most sacred of all the Torah's teachings. He carried out this imperative by denouncing all forms of oppression and working in close partnership with marginalized communities to address poverty, racism, and injustice through concrete action.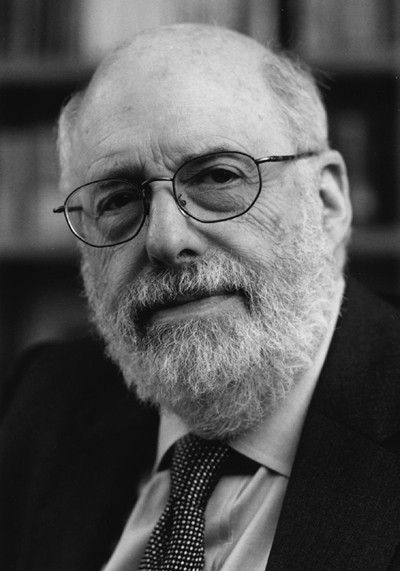 Marx worked closely with Dr. Martin Luther King Jr. during the Civil Rights Movement and joined him at the 1966 march in Chicago to protest the city's segregated housing policies. Drawing the ire of the Jewish community, Marx explained his actions:
"What I saw in Gage Park seared my soul in a way that my participation in no other civil rights event had done … Some of you will accuse me of helping to create violence. To this, I must respond that I am not inciting to violence, but rather it is those who prohibit free men from peacefully marching who do the inciting … I feel that freedom is Judaism, that Passover is not 3000 years old — that it is today, and that we are part of it."
Marx led, guided, and continued to inspire JCUA from its founding until today. In 1968, he worked with the Westside Organization, Presentation Parish and grassroots community groups to establish the Contract Buyers League, which protected Black homebuyers on the South and West sides from usurious contract sales practices. This initiative, as did many others, amplified the power of organizing to combat racism, political corruption and injustice.
<< Why was Rabbi Marx important to you? Share your memories, experiences, and stories of him as we honor his life and legacy. >>
Over the decades, Marx and JCUA worked to tackle the most pressing social issues of the day — including voting rights, gentrification, affordable housing, police torture and accountability, immigrant rights, school and healthcare inequities, and worker justice. His leadership moved generations of Jews and people of all faiths to act and organize in pursuit of justice locally, nationally and globally.
Jane Ramsey, JCUA Executive Director from 1979–2012, said: "Rabbi Marx profoundly touched and changed my life. My mentor, he provided wisdom and friendship, warmth and humor, collaboration, insight and vision. In founding JCUA, he established a model of partnership with grassroots community organizations in Chicago and helped catalyze the national Jewish social justice movement. His astute understanding of the historic interstitiality of the Jewish people drove the creation of JCUA as an organization that aligns against racism, poverty, and injustice alongside communities seeking a just society. Marx was a kind, wise, courageous and visionary leader, a wonderful friend and rabbi. I, and so many, will deeply miss him while continuing to be guided by his passionate, tenacious pursuit of justice."
Marx forged relationships of solidarity with diverse leaders, organizations, and communities, and he was considered by many to be the Jewish leader most responsible for maintaining partnerships between the Black and Jewish communities in Chicago.
Reverend Jesse Jackson, the founder of Rainbow Push, remarked: "We've lost our prophet. I met Rabbi Marx when we were together with Dr. King in 1965. He was the Jewish voice for justice, working closely with the Black community and Black churches. We prayed together, sang together, and marched together. When Nazis marched in Skokie, we fought hate together. We have always been together. I love him so much. I miss him already."
Marx's work and legacy has fueled JCUA's continued standing as Chicago's Jewish voice for social justice. Judy Levey, JCUA Executive Director, said: "Rabbi Marx was an extraordinary leader and a mentor to me personally. He was hugely influential for generations of JCUA staff. Through his visionary leadership, he positioned JCUA as a dynamic, creative, sustained voice for Jewish social justice in its early days, now, and far into the future."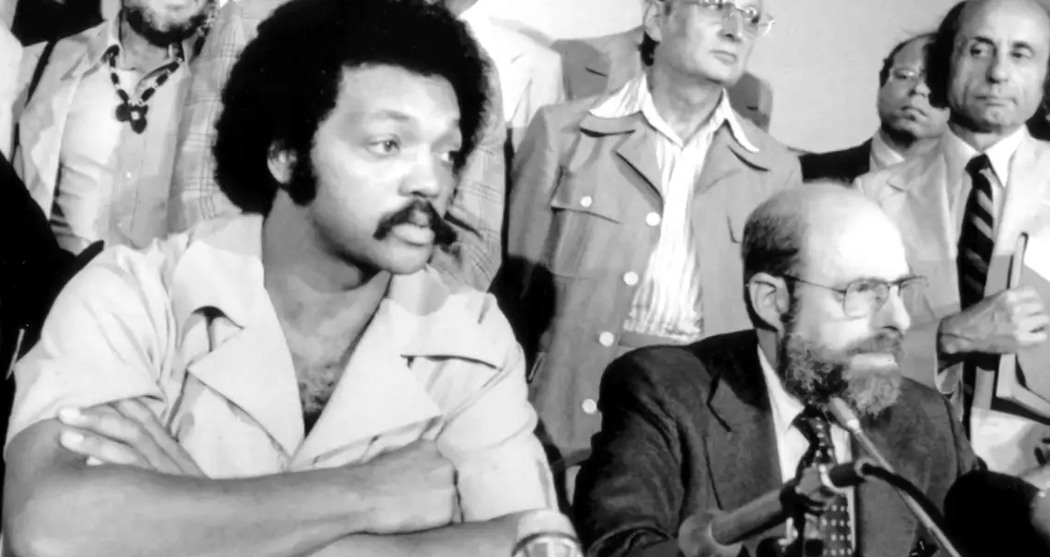 The model Marx embraced at JCUA inspired leaders and organizations in Chicago and across the country. Dr. Rami Nashashibi, founder and Executive Director of Inner City Muslim Action Network (IMAN) shared: "Rabbi Marx was a dear friend, mentor, spiritual guide, and profound source of inspiration to me. His legacy for racial justice, equity, and spiritual honesty will leave an enduring mark on our city and on the thousands he touched. His humility, goodness and genuine concern for others touched me deeply."
Rabbi Bruce Elder served as JCUA's Outreach Director in the 1990s and has been the longtime rabbi of Congregation Hakafa, the congregation Marx founded in 1983. Rabbi Elder shared: "Robert was one of those rare individuals who could have immense impact simultaneously on the global level — affecting positive, social change through his vision and sheer will — and on the personal level — touching so many lives so intimately, personally, and genuinely. His prophetic voice has been quieted, but his message is eternal. As a mentor, colleague, confidante, and friend, I will miss him deeply. We all will."
Among his many accomplishments, Rabbi Marx was the one of the founders of Interfaith Worker Justice and the founder of the Jewish-Catholic Dialogue Group in Chicago. A prolific writer, Marx authored The People in Between, The Paradox of Jewish Interstitiality in 2014. He will be remembered for the generosity with which he and his beloved wife Ruth welcomed generations of JCUA staff, members, and community partners to their home to share his profound insights and stories of JCUA's remarkable history.
A public memorial for Rabbi Marx will be held in the coming weeks. Please share your memories, experiences, and stories of Rabbi Marx as we continue to honor his legacy.