November 8, 2023
We won! Bring Chicago Home passes 32-17, headed to March referendum
Yesterday, our collective voice resonated through the halls of City Council as we witnessed the passage of Bring Chicago Home!
This momentous step allows us to take our cause directly to voters, giving them the power to increase the real estate transfer tax on high-end properties — a decisive action towards addressing homelessness in our city.
The next major test of our power lies ahead, as we prepare for a long and high-stakes battle for the ballot. Please donate to JCUA to fund our organizing and ensure we pass the BCH referendum on March 19, 2024!
Yesterday's victory is a testament to the strength and persistence of our people-powered organizing. Less than a year ago, we were leaving City Hall furious that half our elected officials skipped the BCH subject matter hearing, leaving us without a clear path to victory. Since then, JCUA members and our partners have doubled down on organizing — knocking doors, contacting alders, staging actions, and making BCH a critical issue in an election that gave Chicago its progressive majority.
Our gratitude goes out to all of you who have taken action with JCUA, to our amazing coalition partners, our champions in City Council, and to JCUA staff — especially organizer Jimmy Rothschild who is on family leave and has dedicated so much time and effort to the campaign.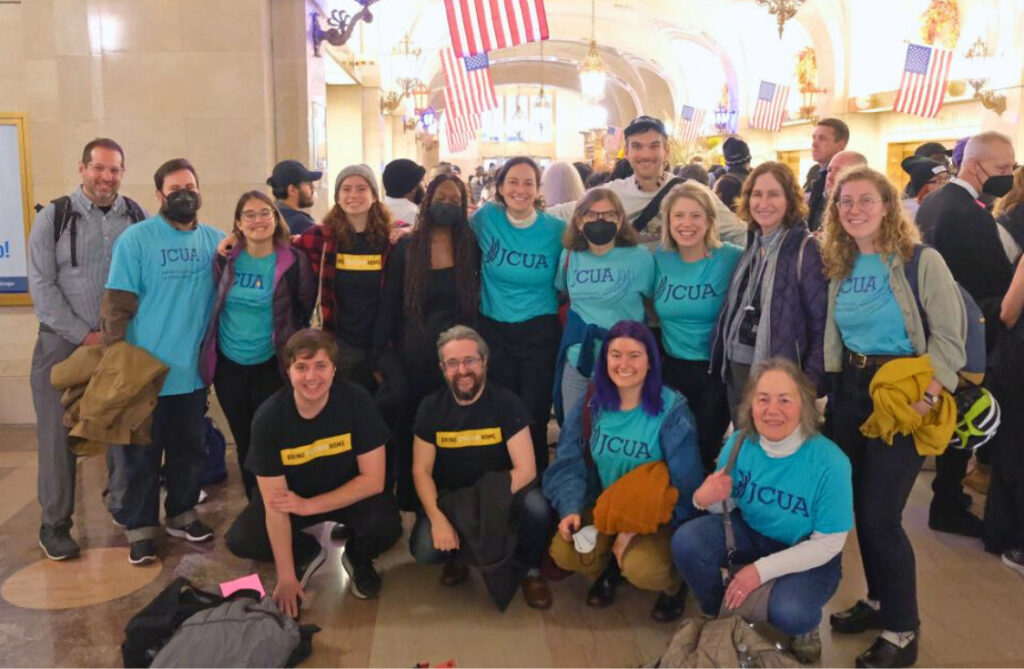 Thirty-two alders voted yes, including Alds. La Spata, Dowell, Robinson, Yancy, Hall, Mitchell, Harris, Lee, Ramirez, Gutierrez, Coleman, Moore, Curtis, Mosley, Rodriguez, Scott, Sigcho-Lopez, Fuentes, Burnett, Ervin, Taliaferro, Cruz, Rodriguez-Sanchez, Ramirez-Rosa, Mitts, Nugent, Vasquez, Clay, Martin, Manaa-Hoppenworth, Hadden, and Silverstein. If your alder voted yes, please thank them for their support.
We already see how forces within Chicago are exploiting the arrival of migrants to heighten divisions across our communities and block important legislation like BCH. In order to win on March 19, it will take months of canvassing, political education, and more.
In this light, I invite you to join our next Housing & Economic Justice Committee meeting on Tuesday, November 21. Your presence and participation are invaluable as we forge our path forward. Furthermore, to sustain our momentum, we ask you to consider making a donation to JCUA. Your contributions will fund what will be a robust campaign over the next five months to pass the referendum.
We have shown that when we unite for a common cause, change is possible. Let us carry this spirit of hope and action into the next phase of our Bring Chicago Home campaign. Together, we will ensure that everyone in Chicago can find the safe, stable housing they need to flourish.