Bring Chicago Home
This important legislation would create a permanent revenue stream for affordable housing and help address Chicago's homelessness crisis.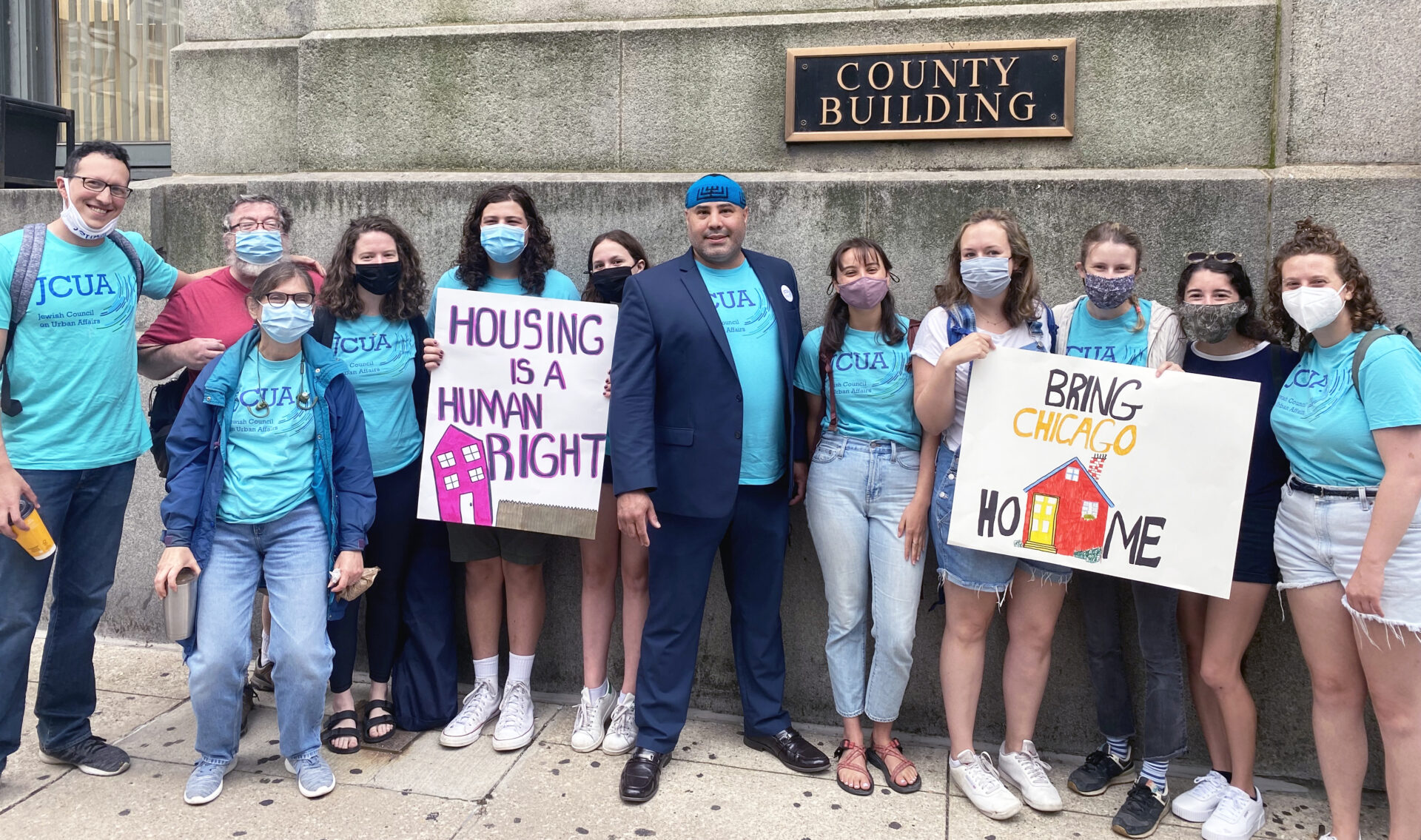 In the spring of 2021, JCUA members voted to take on the Bring Chicago Home (BCH) campaign, a grassroots movement to combat homelessness in Chicago. A recent report from our partners at the Chicago Coalition for the Homeless found that 65,000 people, including 20,000 children, in Chicago are experiencing homelessness. We need a long-term solution.
BCH seeks to create a dedicated revenue stream for permanent supportive housing by restructuring the way the city collects taxes when properties are bought and sold. Currently, Chicago collects a 0.75 percent tax on the purchase of any property in the city, regardless of value. BCH proposes increasing that transfer tax for all properties valued at $1 million or more. This tax increase would apply to less than 5 percent of property transactions, but the change would have an enormous impact: it would generate around $160 million in new revenue specifically dedicated to funding housing and supportive services for our homeless neighbors.
We are a core part of a powerful coalition convened by the Chicago Coalition for the Homeless — including our longtime allies at ONE Northside, United Working Families, SEIU Healthcare, and Communities United — who are fighting to make BCH a reality.