Youth Organizing
Carrying forward the rich history of Jewish youth activism, JCUA creates spaces for young Jews to become agents for change.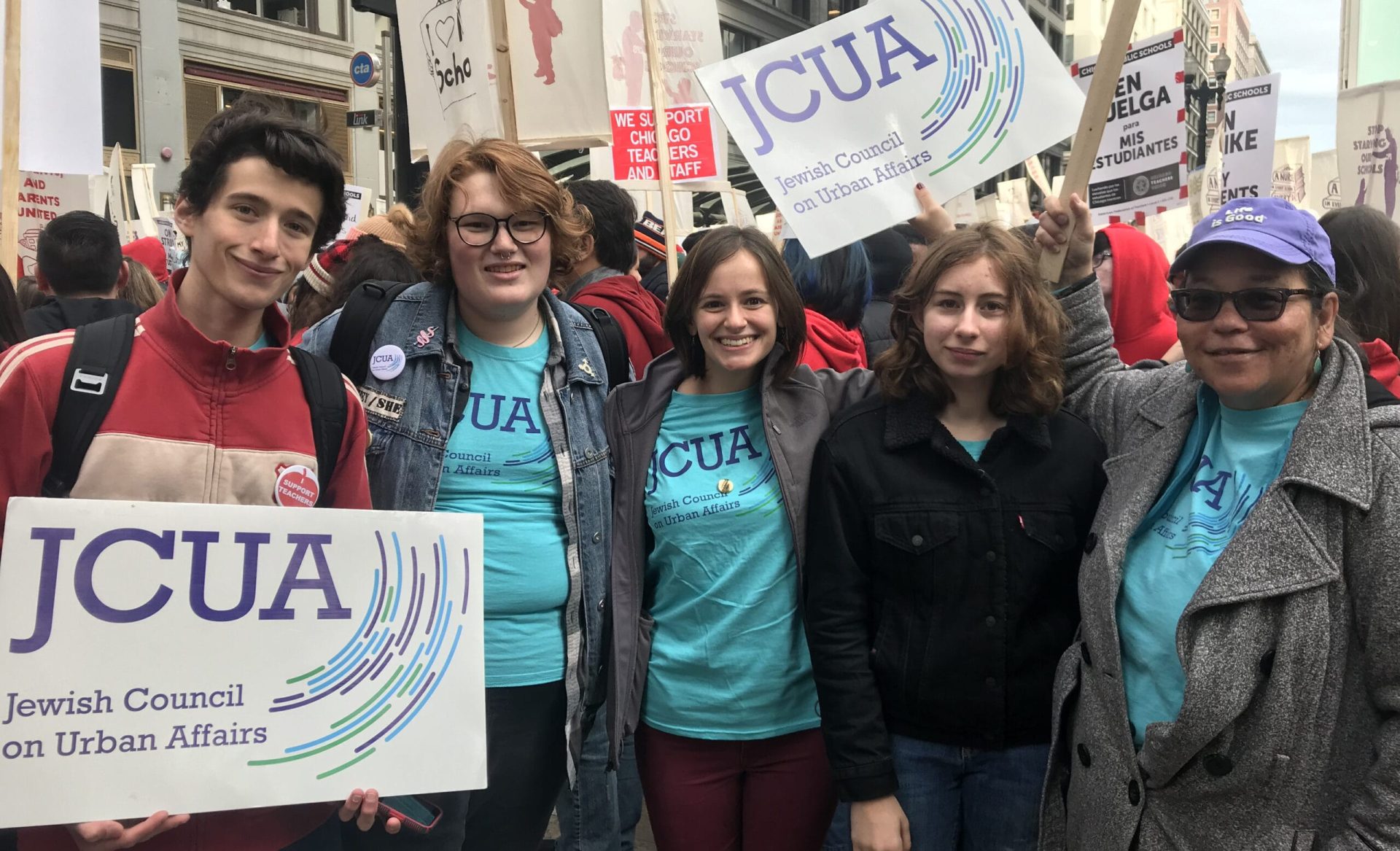 To win a world of safety and liberation, we need young people leading the fight. Facing economic inequality, climate change, and attacks on queer identity, teens and young adults are rising up to exert a more just vision of the future.
JCUA's Or Tzedek Organizing Internship and Youth Organizing Caucus bring together cohorts of teens and young adults from across Chicago and its suburbs to explore community organizing through a Jewish lens. Participants learn the history of Jewish activism and resistance, gain critical organizing skills, and take action on active grassroots campaigns in Chicago. Participants become powerful organizers, and many program alumni remain part of the JCUA community as members of and leaders within our multi-generational organizing committees.
Applications are now closed for the 2023-24 cohort of JCUA's youth organizing program Or Tzedek (for high school students, ages 14-18). If you would like to learn more or get involved with our Youth Organizing Caucus, contact Mara Wolkoff (mara@jcua.org) or sign up for email updates here.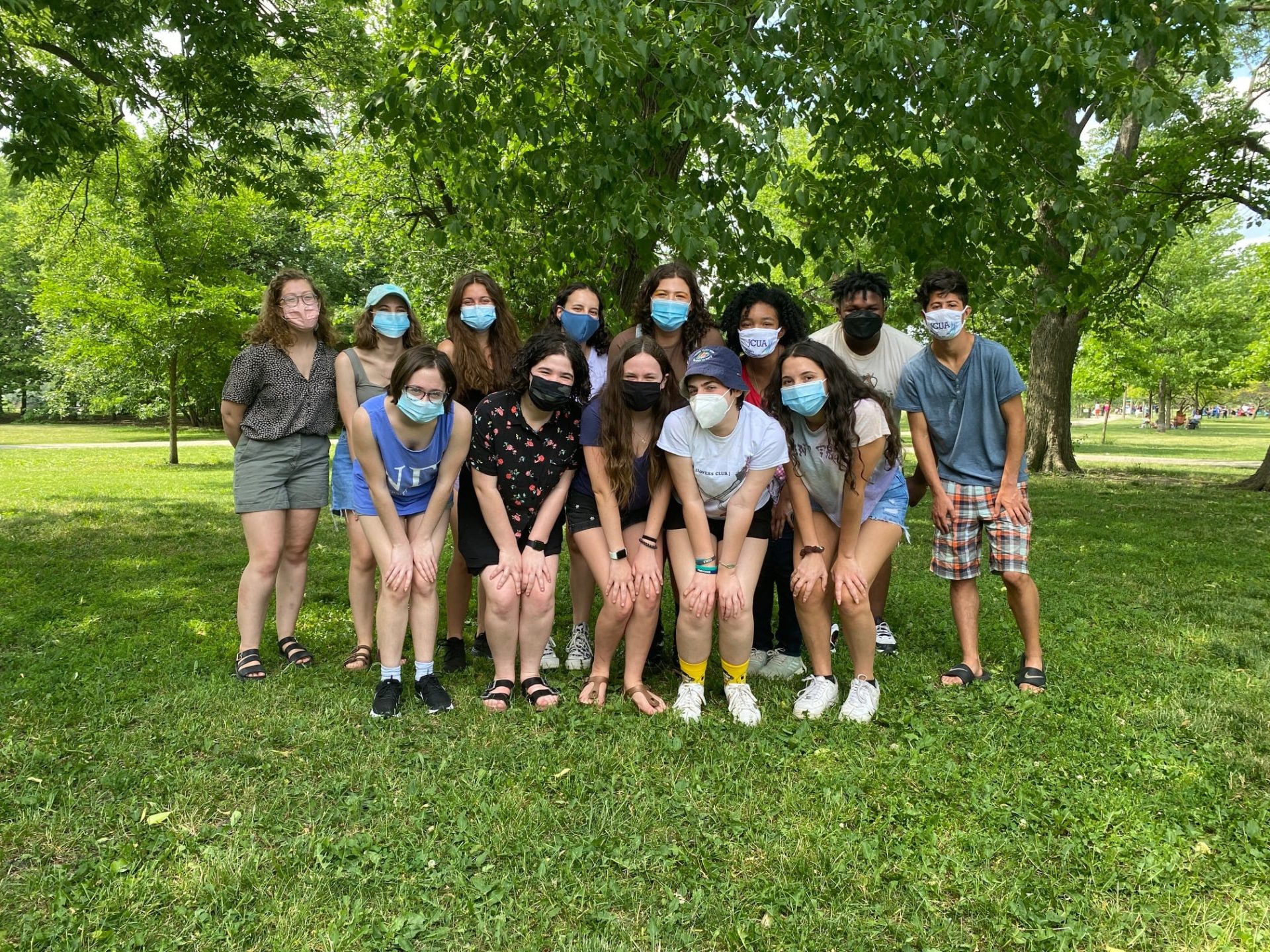 The Or Tzedek Organizing Internship, for high school students, meets twice a month from September to May on Sunday afternoons, with an additional commitment of attending at least one JCUA meeting or event each month. Participants build a rich community with other young Jews and work together to organize a youth-led action at the end of the program.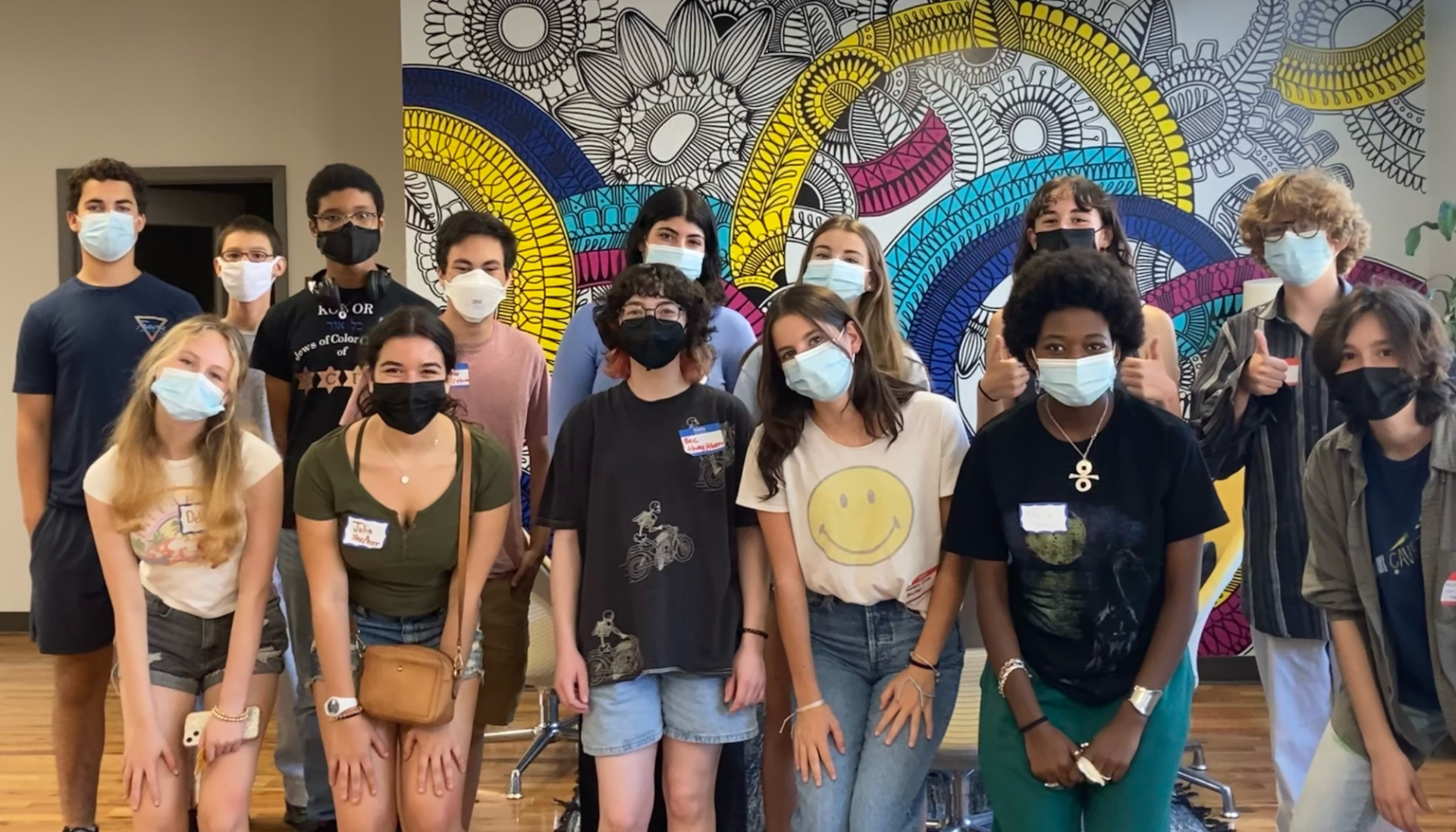 There are many ways to be involved with JCUA's youth organizing outside of the Or Tzedek program! JCUA's Youth Organizing Caucus, Queer Youth Caucus, and Affinity Space for JOC Youth are monthly spaces for youth to take action and build community – we are always welcoming new members!