Or Tzedek Organizing Internship
The Or Tzedek Organizing Internship is an academic year long program for high school students who are passionate about social justice and want to build the knowledge and skills to create progressive change.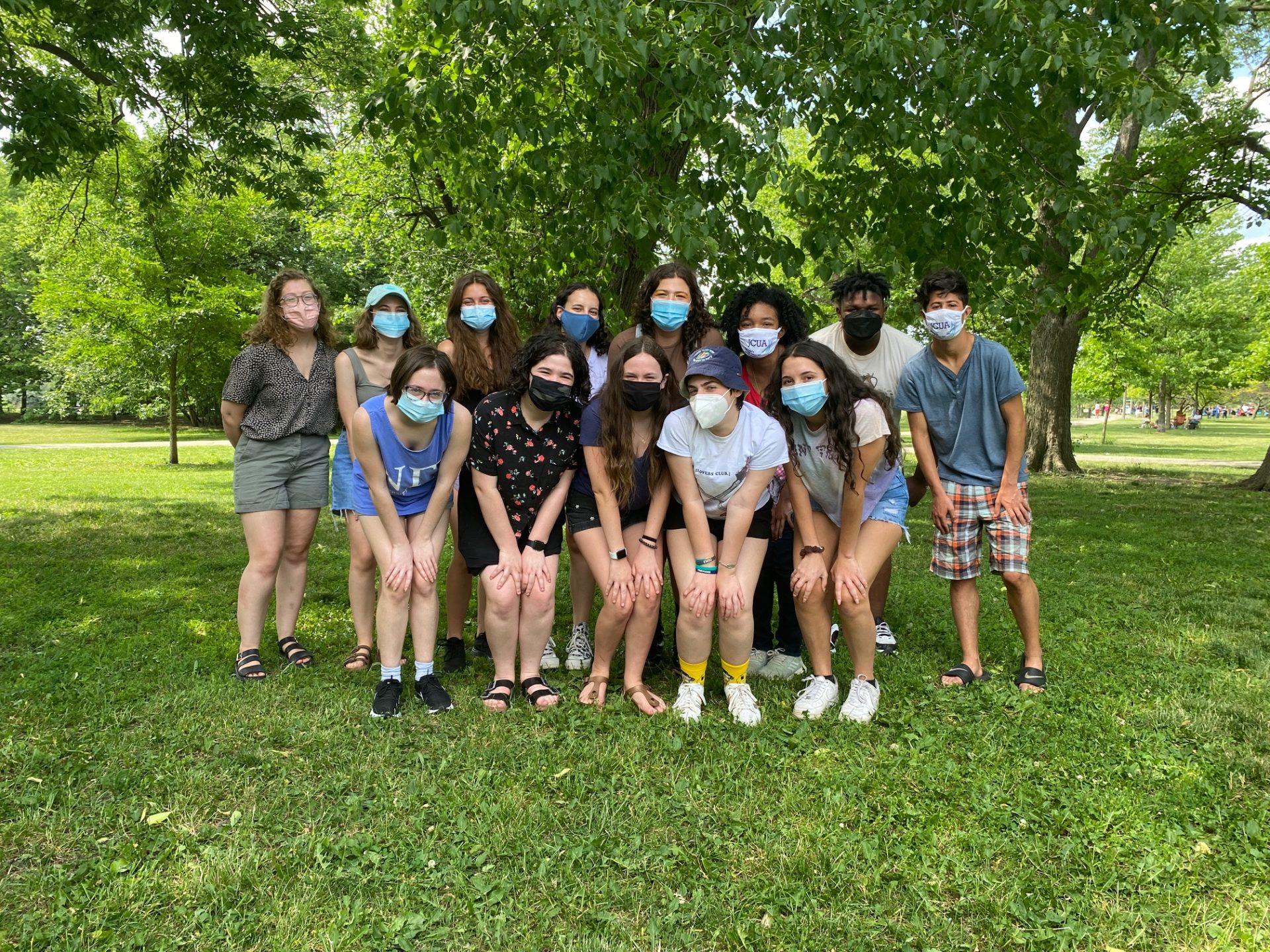 Update: Applications are now closed for the 2023-24 cohort of Or Tzedek. If you would like to learn more or get involved with our Youth Organizing Caucuses, contact Mara Wolkoff (mara@jcua.org).
JCUA's newly redesigned teen leadership program provides teens the opportunity to strengthen their understanding of justice and systems of oppression from a root-cause perspective; build skills to organize for social change in coalition with communities across Chicago; and cultivate their Jewish identity and values by connecting Judaism and social justice.
The Or Tzedek cohort meets twice monthly from September to May on Sunday afternoons, with an additional commitment of attending at least one JCUA meeting or event each month. Participants build a rich community with other young Jews and work together to organize a youth-led action at the end of the program. The 2021-2022 cohort voted to organize around the Bring Chicago Home campaign to combat homelessness in Chicago. Read participant Noa Polish's reflection on the cohort's joint decision.
The majority of Or Tzedek meetings are held in-person at JCUA's SketchPad office (4411 N. Ravenswood Ave. Ste 300) with the possibility of switching to remote meetings if needed. Food is served at every cohort meeting, and participants receive a $400 stipend for the year, a fully-paid weekend retreat in February, and a letter of recommendation for future academic and professional endeavors.
If you'd like to get involved in JCUA's youth organizing, but you've already done the Or Tzedek program or the eight month intensive doesn't feel right for you , there are still ways to join us! JCUA's Youth Organizing Caucus, Queer Youth Caucus, and JOC Youth Affinity Space meet regularly and are always looking for new members!
To learn more about Or Tzedek and JCUA's Youth Programs, please contact Mara Wolkoff, Manager of Youth Engagement: mara@jcua.org