July 20, 2022
JCUA leaders appear in Chicago "36 Under 36" list
Congratulations to the nine JCUA members, staff, and partners who appear in this year's "36 Under 36: Double Chai in the Chi," which recognizes powerful Jewish leaders in the Chicago area. This demonstrates once again that JCUA is a thriving and indispensable part of the Chicago Jewish landscape.
Please join us in offering an enormous mazel tov to the following JCUA leaders: Rachel Doherty, Iszy Hirschtritt Licht, Becca Tham, Anna Rubin, Dana Kresel, Rabbi Rachel Marks, Amy Nadal, Leah Greenblum, Elli Krandel.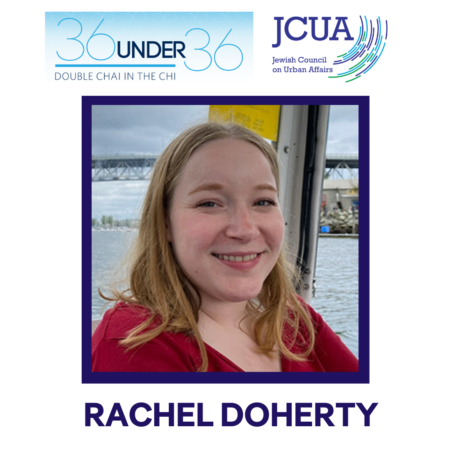 Rachel Doherty is an active member of JCUA's Immigration Justice Committee. She also works for the North Suburban Legal Aid Clinic, where she provides resources and support for immigrants, refugees, and survivors of human trafficking.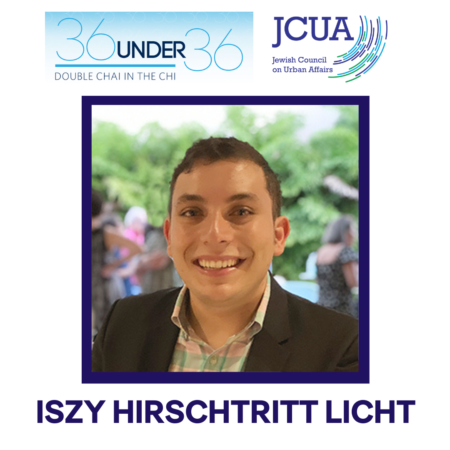 Iszy Hirschtritt Licht is an active member of JCUA's Immigration Justice Committee. He brings his infectious dedication and passion to his organizing with JCUA and his work, where he researches, reports on, and analyzes data about a variety of social justice issues including housing, immigration, and gun violence.
Becca Tham is an active member of JCUA's Kol Or Jews of Color Caucus. "The funniest Jew in Chicago," Becca performs comedy across the city and is also an active participant in LUNAR, the Jewish-Asian Film Project.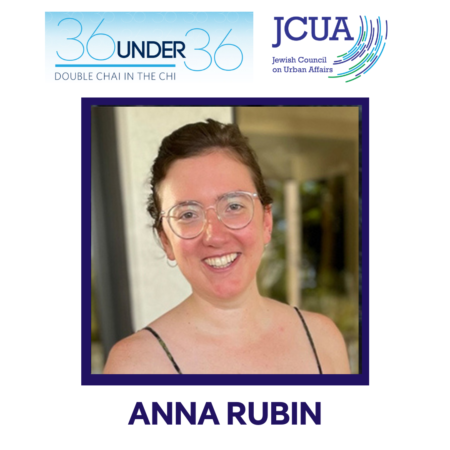 Anna Rubin is JCUA's Lead Organizer, where she leads our grassroots campaigns for racial and economic justice alongside JCUA members and mobilizes Jewish individuals, communities, and institutions to take action. Outside of JCUA, Anna hosts cultural and ritual events at her Doykait co-op in Andersonville.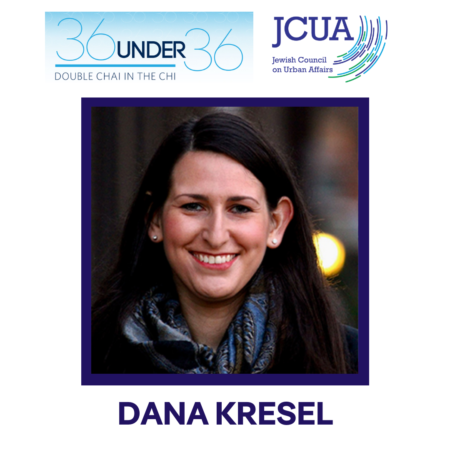 Dana Kresel is the Executive Director of Sketchpad, JCUA's co-working space in Ravenswood.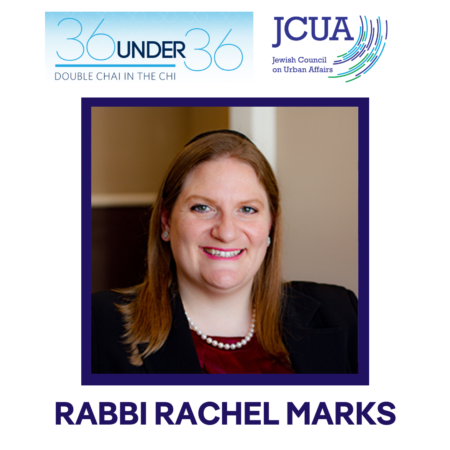 Rabbi Rachel Marks is the Rabbi of Temple Beth Israel in Skokie, one of JCUA's congregation partners.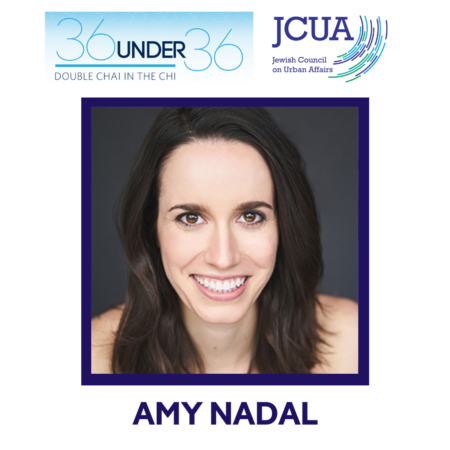 Amy Nadal is the Senior Development & Engagement Associate at Mishkan Chicago, one of JCUA's congregation partners.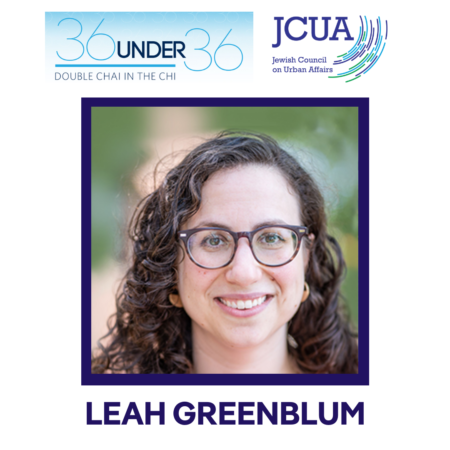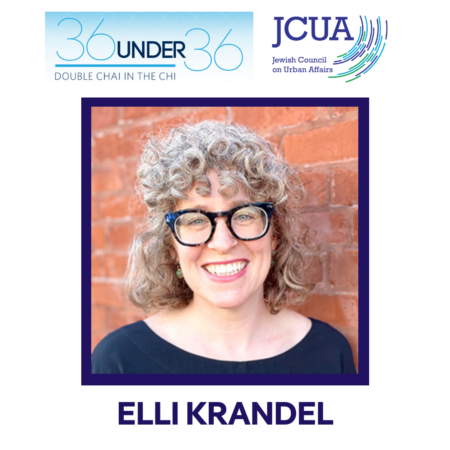 Leah Greenblum and Elli Krandel are both longtime JCUA members and supporters. Leah is the Executive Director of the newly launched Jewish Free Loan Chicago and founder of the Midwest Access Coalition. Elli is the Senior Grants and Planning Associate for JCFS Chicago.
We are thrilled to see all of these powerful JCUA members and partners receiving recognition from the wider Jewish community of Chicago. JCUA will continue to be a space where young leaders get the training, community, and support they need to shape the future of our city and state.