Kol Or Jews of Color Caucus
The Kol Or Jews of Color Caucus brings together JCUA members who identify as Jews of Color to build community and organize for social change.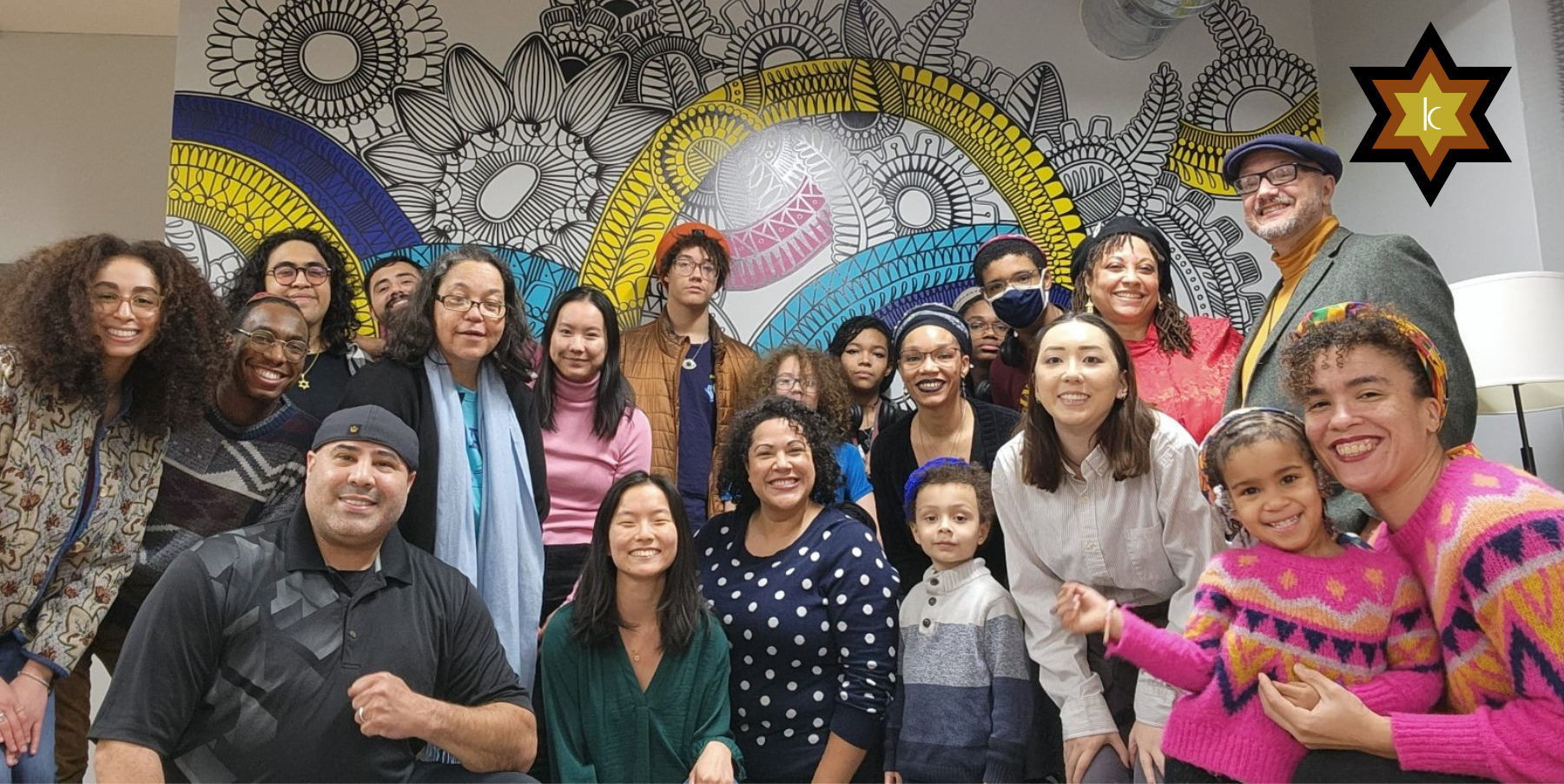 Kol Or is JCUA's Jews of Color Caucus. It was founded in 2018 by Beckee Birger, Jackie Baldwin, Erica Walker, and Cydney Wallace, who sought to create a dedicated space for Jews of Color in JCUA to build community. Kol Or has more than three dozen members and is made up of Jews with diverse backgrounds and identities, including Black Jews, Latinx Jews, Asian Jews and multiracial Jews.
Kol Or hosts monthly meetings, quarterly Shabbat dinners, and special events that celebrate our pluralistic, multiracial Jewish community. These dynamic events bring into focus the spirit of justice and liberation at the foundation of Jewish history and practice. Kol Or's annual Juneteenth Havdalah — now approaching its sixth year! — commemorates the abolition of slavery in the United States and gathers more than 100 participants each year.
Kol Or is a place to continue the work of our ancestors to eradicate racist policies and create community practices that help us heal from the oppression of colonization, white supremacy, and other harmful systems.
Kol Or members provide leadership and direction to the wider JCUA community. Kol Or members are core leaders in JCUA's organizing campaigns for police accountability, housing justice, and immigration. Members also advise JCUA's White Racial Justice Working Group and help shape its antiracist curriculum. As JCUA pursues racial justice, we strive to center the perspectives and experiences of our Kol Or members, whose participation and leadership make our organization so much stronger.
To get involved with the Kol Or Jews of Color Caucus, contact our Director of Antiracism & Equity Jackie Baldwin (jackie@jcua.org) or sign up for email updates.
Follow Kol Or on Instagram! The account (@kol.or.chicago) is managed by members and posts regular updates, announcements, and other great content.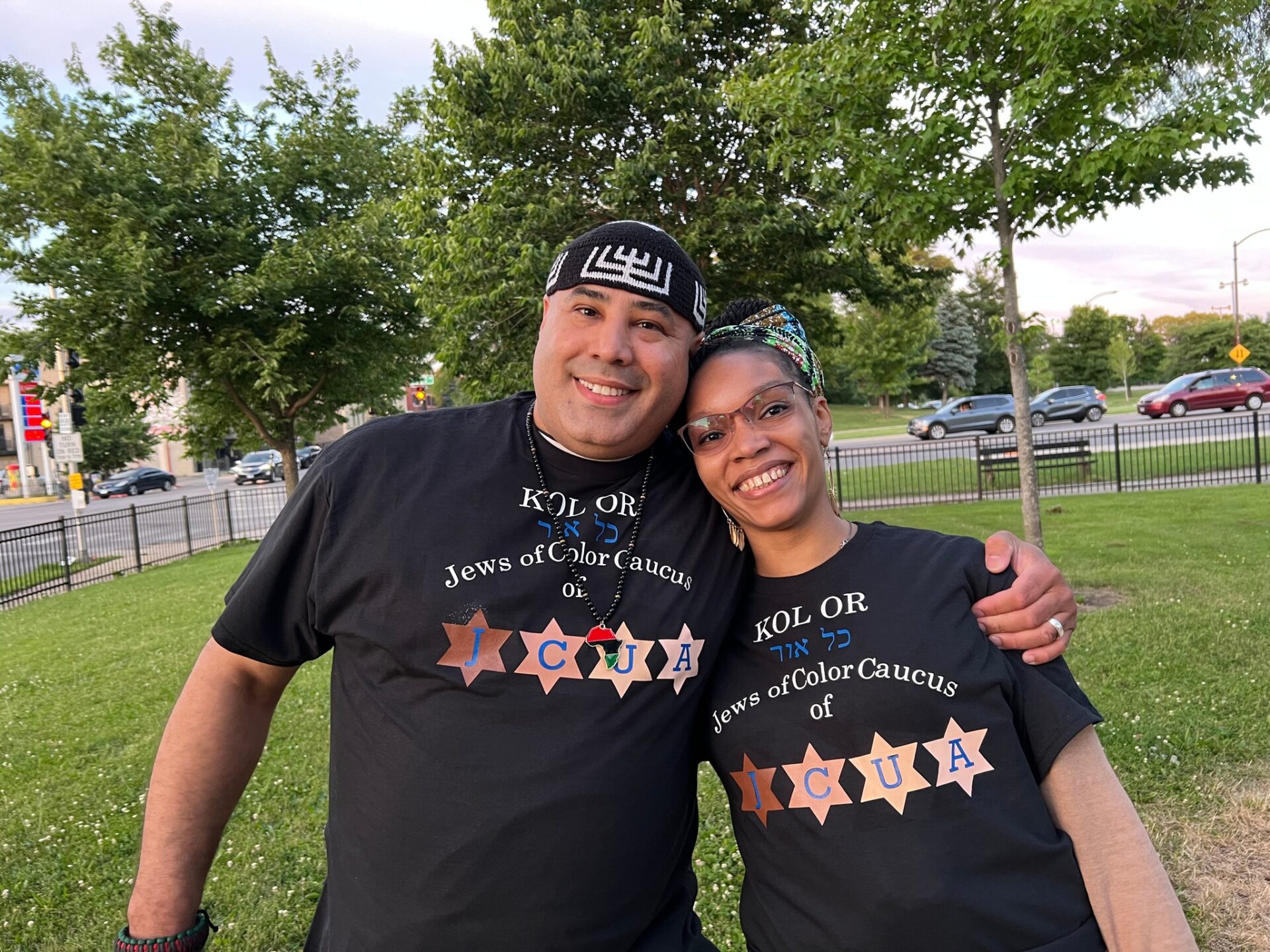 Juneteenth Havdalah
Kol Or's flagship event, the Juneteenth Havdalah, brings together our multiracial Jewish community to commemorate the abolition of slavery in the United States. Now entering its sixth year, the Juneteenth Havdalah is one of JCUA's most popular and adored community events. It attracts more than 100 participants each year and has gained recognition nationally as a powerful expression of multiculturalism and solidarity.
Kol Or Shabbats
Kol Or hosts Shabbat dinners every quarter, where members come together in-person to build community, share traditions and rituals, and more.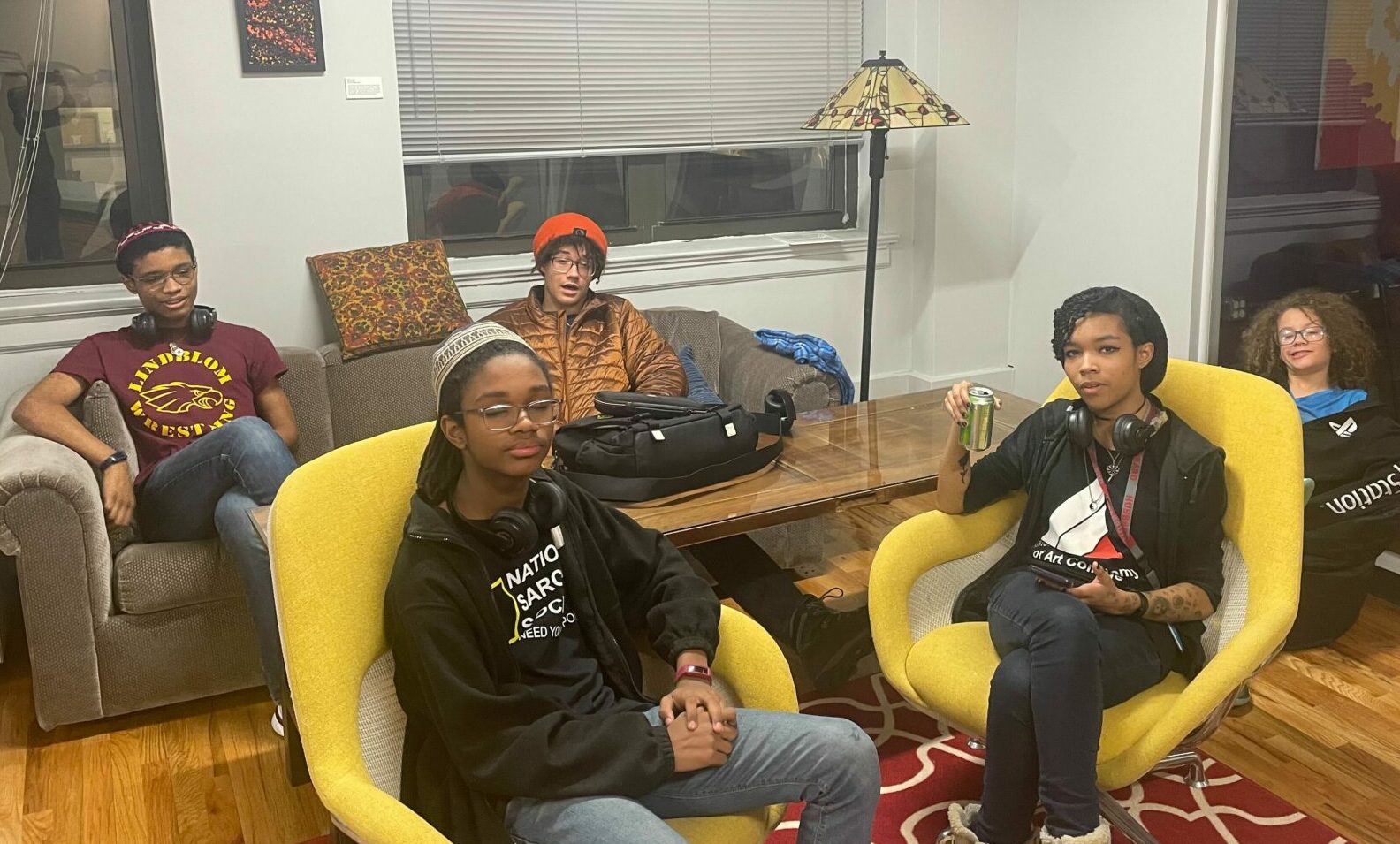 Kol Or Youth Caucus
Kol Or youth members have formed a youth caucus that meets monthly, both in-person and on Zoom. If you'd like to get involved, please reach out to Jackie Baldwin, Director of Antiracism & Equity, jackie@jcua.org