About JCUA
We bring together the Jewish community to pursue justice in partnership with our neighbors across Chicago and Illinois. Rooted in Jewish values and experiences, we work to ensure that everyone in our region has safety, dignity, and the resources we need to flourish.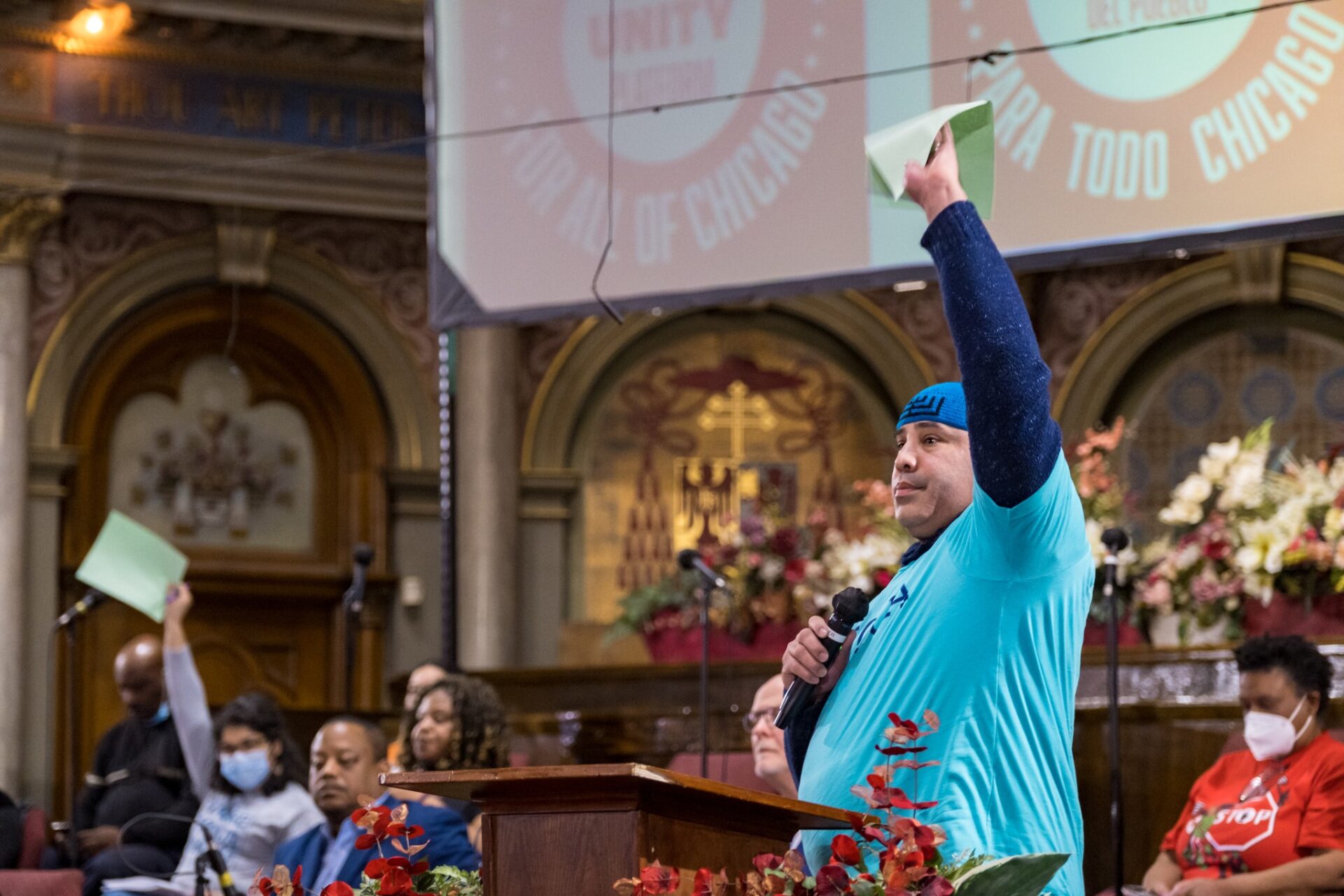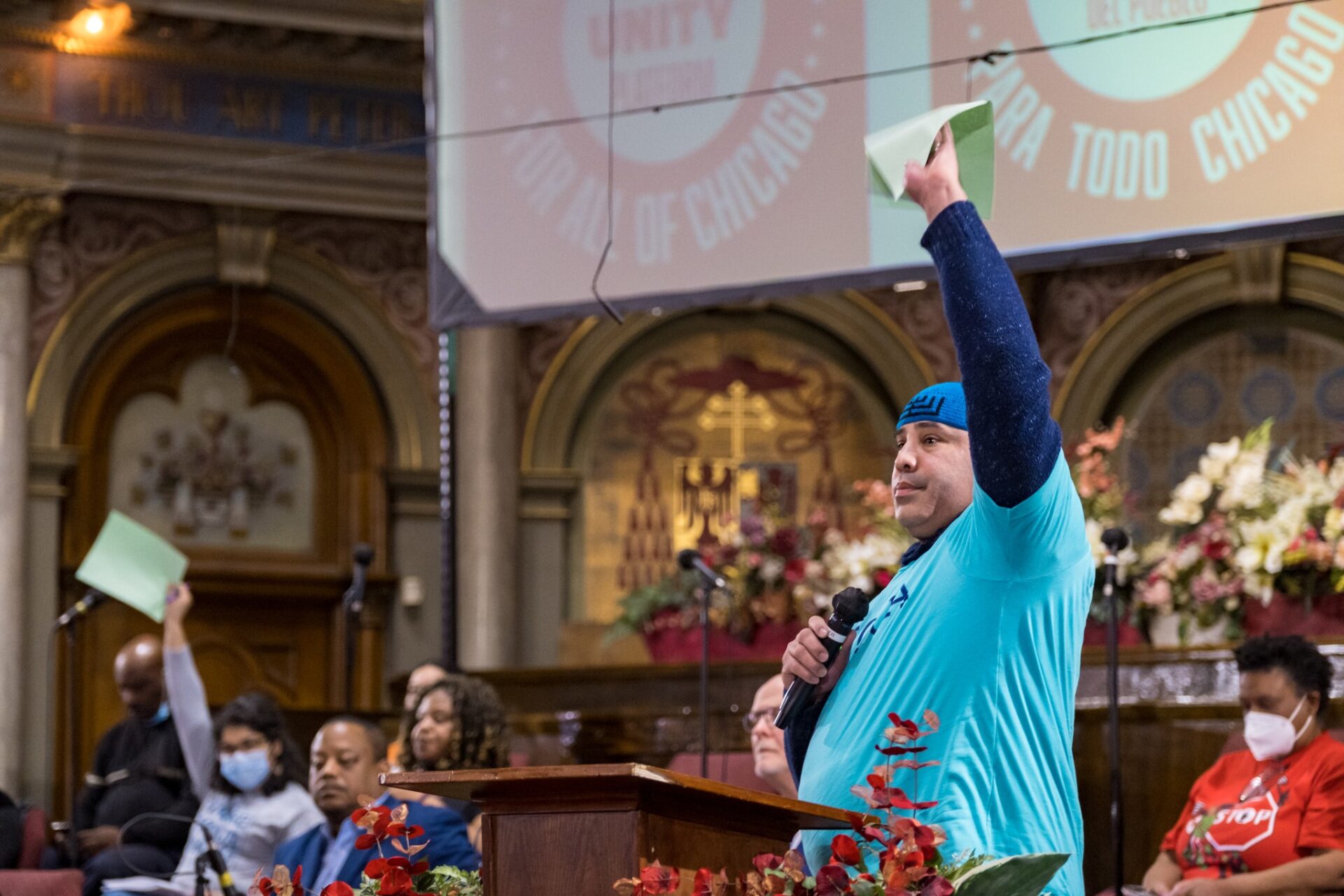 We organize our people and resources to advance racial and economic justice
JCUA works in close collaboration with directly impacted communities on campaigns to transform unjust systems and bring material improvements to people's lives. Our Community Safety Committee advocates for robust accountability of the Chicago Police Department and the expansion of non-carceral approaches to public safety. Our Immigration Justice Committee advocates for municipal, state, and federal legislation to protect and support immigrant communities. Our Housing & Economic Justice Committee advocates for solutions to homelessness and for progressive taxation and distribution of resources. Our Community Ventures Program strengthens neighborhoods by providing zero-interest loans for affordable housing and economic development projects.
We equip leaders with the tools and support they need to shape the future
JCUA develops powerful leaders in the Jewish community by providing training, mentorship, and opportunities for personal growth. Our Youth Organizing programs — including Or Tzedek, the Organizing Fellowship, and Youth Organizing Caucuses — create space for teens and young adults to learn about social justice through a Jewish lens. Our training programs — on antisemitism & white supremacy, racial justice, and community organizing — ensure our activism is grounded in historical knowledge and shared political analysis. Through our Individual Leadership Plans (ILPs), we work one-on-one with members to bring intentional support to their individual growth and role within JCUA.
We build a world free of antisemitism and white supremacy
Since the Civil Rights Movement, JCUA has worked side-by-side with communities fighting for justice and equity. We stand on the shoulders of giants, including our founder Rabbi Marx, Lew Kreinberg, and longtime executive director Jane Ramsey, who demonstrated the power in building relationships across lines of difference. Today, our work for a better world takes many forms. Our Kol Or Jews of Color Caucus brings together Jews of Color to build community and lead JCUA's work. Our White Racial Justice Working Group creates space for JCUA members to lean into the discomfort of unlearning and challenging white supremacy. We combat antisemitism by educating our members and partners about the history and functions of antisemitism, its connections to white supremacy and other forms of oppression, and how we can keep each other safe. As staff, members, Board and partners, we are working to implement antiracist norms and restorative, equitable practices across all of JCUA's work.