February 9, 2023
Building power at the 2023 ICIRR Summit
Last weekend, I was in Pilsen alongside more than 20 JCUA members and hundreds of partners for the Illinois Coalition for Immigrant and Refugee rights (ICIRR) summit. As we continue to organize around a bold immigration justice platform in the 2023 Illinois Legislative Session, the summit was an opportunity to build power and momentum.
It was moving to hear testimony from state lawmakers, community organizers, and immigrant leaders — including a man from Venezuela who left his home country to avoid military service and endured an arduous journey to the United States, in which he broke his arm, was kidnapped, and lost several cousins. His testimony was a stark reminder of the circumstances in which many immigrants travel here.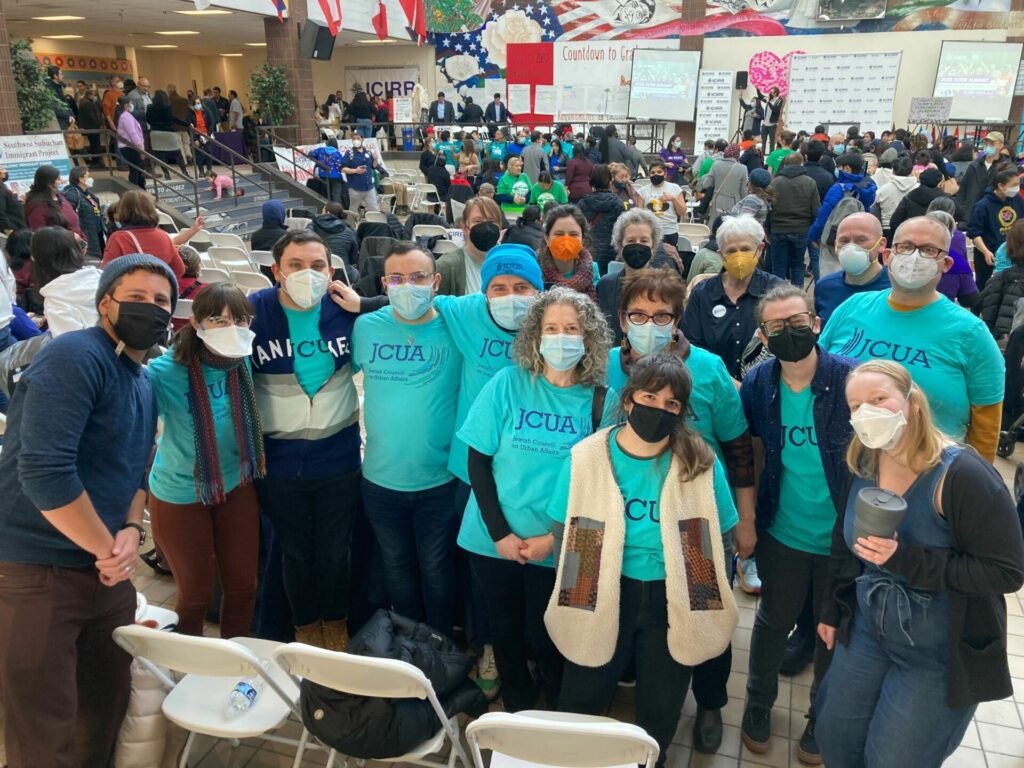 We must continue to fight for an immigration system in which those who want to come to the United States don't have to make the choice between staying somewhere where they are in danger and making an extremely dangerous journey to "safety." Immigrants should be able to come to the United States safely and with dignity. And once they arrive, we must provide adequate funding and services to help our new neighbors.
I left the summit feeling motivated to continue organizing for our 2023 Platform and excited by the opportunity to build deeper relationships with fellow JCUA members and our partners in the ICIRR coalition.
If you feel energized to support JCUA's immigration work, join us for our next Immigration Committee meeting on Wednesday, March 8, where we'll discuss our upcoming Springfield Lobbying Days in April and May.