March 10, 2021
JCUA Member Spotlight: Brother Mike Eldridge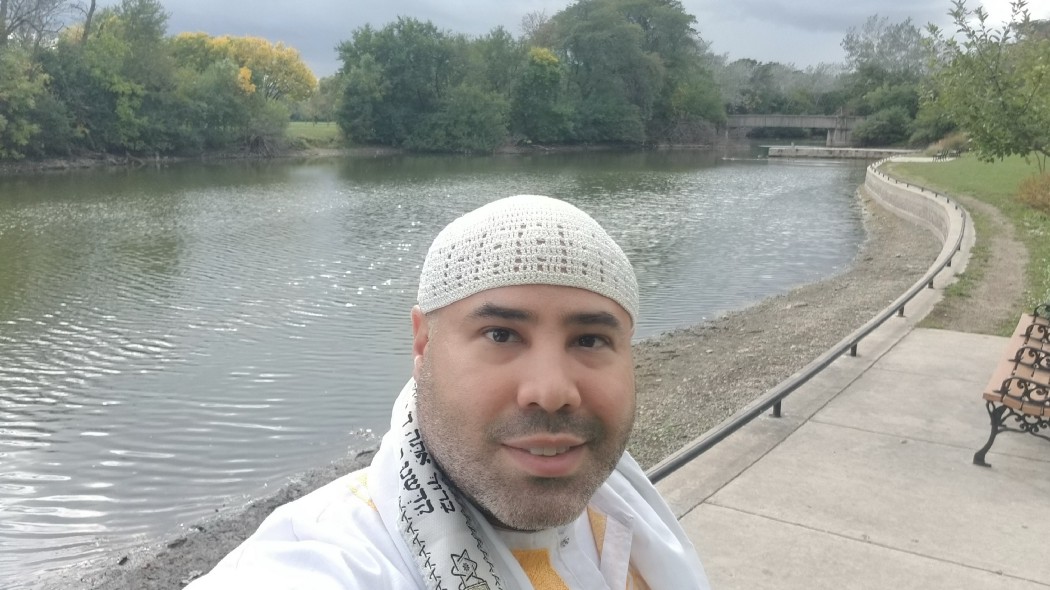 JCUA is highlighting amazing members in our community working at the intersection of social justice, organizing, and Jewish values. Today we spotlight Brother Mike Eldridge, a core member of JCUA's Kol Or Jews of Color Caucus and the Police Accountability & Public Safety Committee.
Mike grew up in Albany Park, Chicago with his aunt where they celebrated Jewish cultural holidays at home. Around the time of his Bar Mitzvah, he became active in an Orthodox synagogue called Young Israel of Chicago. He now attends Beth Shalom B'Nai Zaken Ethiopian Hebrew Congregation in the Marquette Park neighborhood of Chicago, and works with JCUA to advance racial and economic justice in Chicago.
How did you get involved with JCUA?
I started getting involved during the campaign to open up a Trauma Center. I attend shul on the South Side, and I knew that If I got into a car accident on the way to the synagogue, there would be no trauma center to treat me. I thought I should do something. But it wasn't until later, when JCUA started collaborating with Southwest Organizing Project on police accountability that I really got involved. Since then, I've worked on the police accountability committee and have been an active member of the Kol Or Caucus.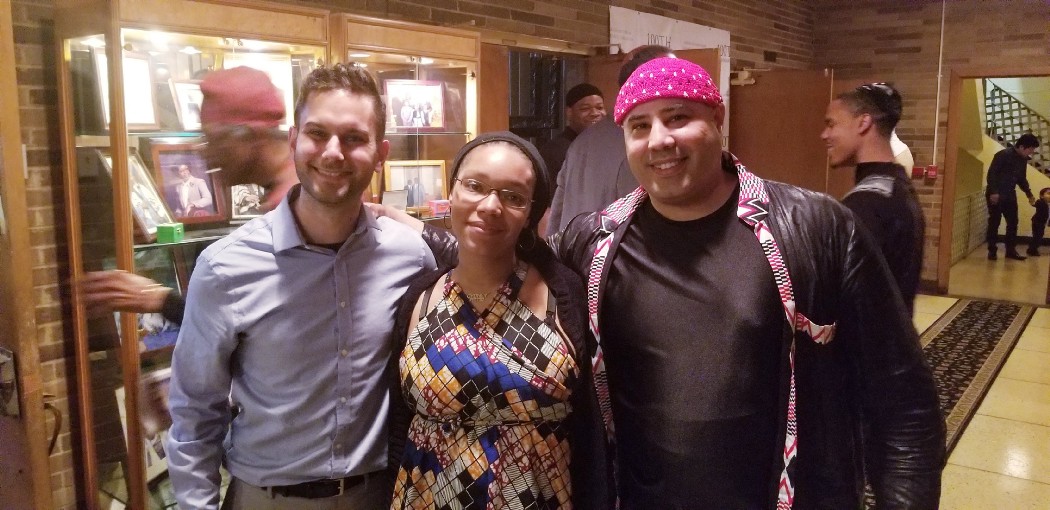 What has been your experience participating in the Kol Or Jews of Color Caucus?
After speaking with Yavilah McCoy — she came out and did a presentation for JCUA — I realized it was okay to talk to European Jewish people about the difficulties of being an African Jew. Before meeting her, I wasn't comfortable, I didn't want to insult my friends or make them feel out of place. I had felt out of place and they welcomed me in. That session opened something up in me, and I realized that for some of the stuff that had been bothering me, we needed time and space to talk about it. That was the origin of Kol Or. Meanwhile, I believe Cydney Wallace, Beckee Birger and other JCUA members went to New York to visit JFREJ's Jews of Color caucus. They brought back energy. I sort of jumped on with them. I always think about how during the Civil Rights movement, that Black women were really at the forefront of many ideas. African women bring energy to the table that men of color didn't, so I followed the JCUA sisters.
What do you see as the connection between Judaism and social justice?
Learning about Rabbi Marx and Dr. King was important. Rabbi Capers Funnye taught me about the history of Beth Shalom B'nai Zaken Ethiopian Hebrew Congregation's location, that the Rabbi at the time offered it to Dr. King as a sanctuary during the protests in Marquette Park. When that sunk in, I saw that we had a European Jew who was willing to put himself on the line and become accountable for other European people, it made it real for me. It wasn't just a Bible story anymore. This only happened like 60 years ago! I'm now dwelling in the place that was a sanctuary for people suffering from social injustice. And now more than ever, I know that the Jewish Council on Urban Affairs is at the forefront of movements for justice. If we can get the work done here, it may be possible in other places. If we can do the work here, in this city that is the melting pot of America — all nationalities are here — if we can get this police accountability stuff passed, I believe it will spread across the nation.
When you think about your children's future in Chicago? What kind of city do you hope they inhabit?
I would like them to be around more Black folks. We live in the North Side by Portage Park and there's not that many Black folks over there. That's the reason why I travel all the way to Beth Shalom B'nai Zaken Ethiopian Hebrew Congregation, so they can have that culture. The more that people in Chicago have contact with educated, intelligent, caring Black folks, the more they realize they need Black people in their life. I'm living in this neighborhood now, and it's such a different world from a Black neighborhood. I think Black folks need to spread out around the city and neighborhoods need to be more welcoming to them. Chicago has the largest concentration of Black people on one side of town than anywhere in America. I want to see more diversification, and I'm trying to make sure it happens in the future.