August 11, 2023
New CVP Project: JumpStart Housing Cooperative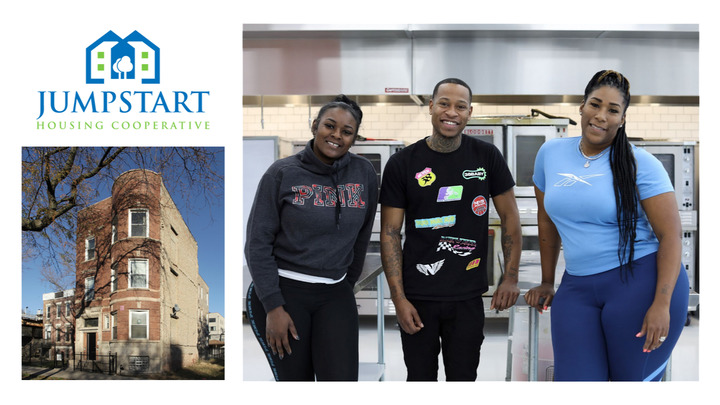 Formerly incarcerated individuals experience significant barriers to housing, and homeownership. Discrimination by landlords against tenant applicants with criminal records and the lack of affordable housing stock in Chicago are contributing to the high housing insecurity experienced by low- to moderate-income returning citizens.
Given the over-incarceration of Black Chicagoans and the important role of homeownership in building financial security, wealth, and agency, efforts to increase accessible homeownership opportunities for returning citizens — particularly Black women — are important interventions to closing the racial wealth gap.
JCUA's Community Ventures Program (CVP) is growing our partnership with ChiFresh Kitchen to break this cycle. We're supporting JumpStart Housing Cooperative to develop affordable housing cooperatives co-owned by Chicagoans with barriers to housing security, the first of which will be for ChiFresh members.
JumpStart's cooperatives will specifically serve Chicagoans with barriers to housing security — formerly incarcerated individuals, domestic violence survivors, and individuals aging out of the foster system — who will be able to build equity by co-owning their units. This co-op in Bronzeville will have units occupied by ChiFresh members, all households led by Black women who have experienced incarceration. 
JCUA is excited to play a part in this innovative housing model that provides security and agency for residents. You can learn more about our current Community Ventures Projects on our website, or contact me (roseshapiro@jcua.org) for more information.
You can support JumpStart by contributing to their GoFundMe.