July 21, 2021
We Won! Celebrating an amazing organizing victory with the passage of ECPS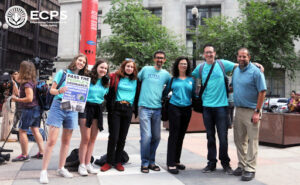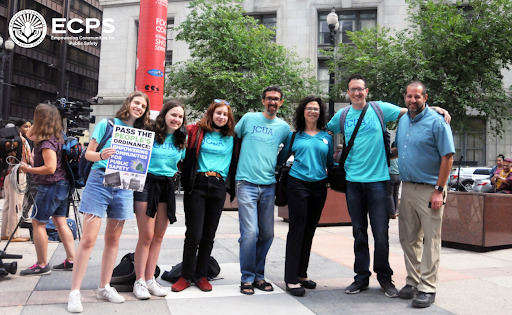 For five years, the JCUA community has worked to transform public safety through powerful civilian oversight over the Chicago Police Department. The people of Chicago — particularly the Black and Brown communities facing police misconduct and brutality — were demanding change, calling for greater accountability and a larger role in shaping the role of
police in their neighborhoods. When the opportunity arose to join in solidarity and create systemic reform, we knew the Jewish community had to be part of the fight.
As members of the the Grassroots Alliance for Police Accountability (GAPA) coalition, and more recently with the Empowering Communities for Public Safety (ECPS) coalition, JCUA did the tireless grassroots work required to pass transformative legislation: we hosted community conversations, phone-banked, marched, petitioned, listened, held powerful actions, and moved key alderpeople.
After all the emails, the meetings, and the actions, I am beyond thrilled to share that just now, the City Council voted to pass our ECPS ordinance and deliver Chicago the strongest system of civilian oversight in the United States!
Read about what's in the ECPS ordinance.
This is an enormous step forward in creating a City of Chicago where all of us are safe! Chicago, ECPS will serve as a glowing example for communities around the country who are seeking to create justice and true community safety.
Bask in this celebration! We face many challenges in organizing, which makes the victories like this that much sweeter. We will have more time soon to reflect on this win and plan out JCUA's next steps, but for now, I would like specifically thank all the JCUA members who brought us to this point, JCUA organizer Avra Shapiro who worked for years leading our police accountability work and moving GAPA forward, and to everyone in the ECPS coalition who came together to create historic change. It has been an honor to work alongside you.