August 18, 2023
Roundup: August 18, 2023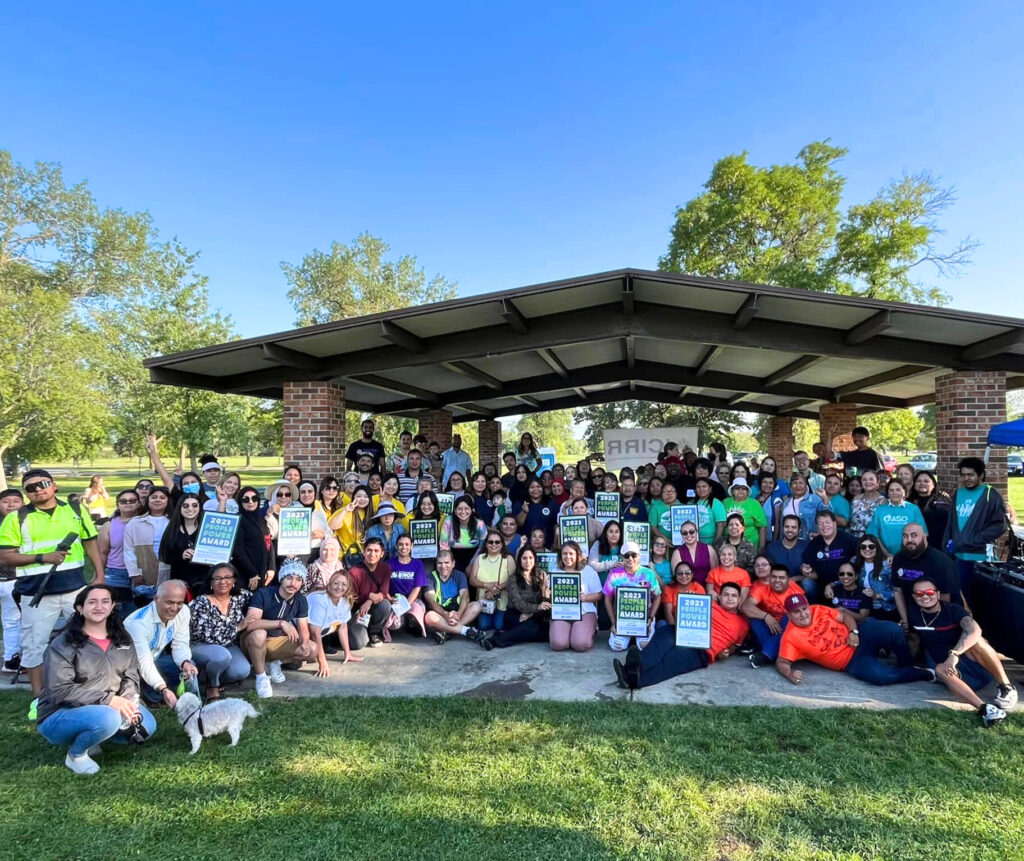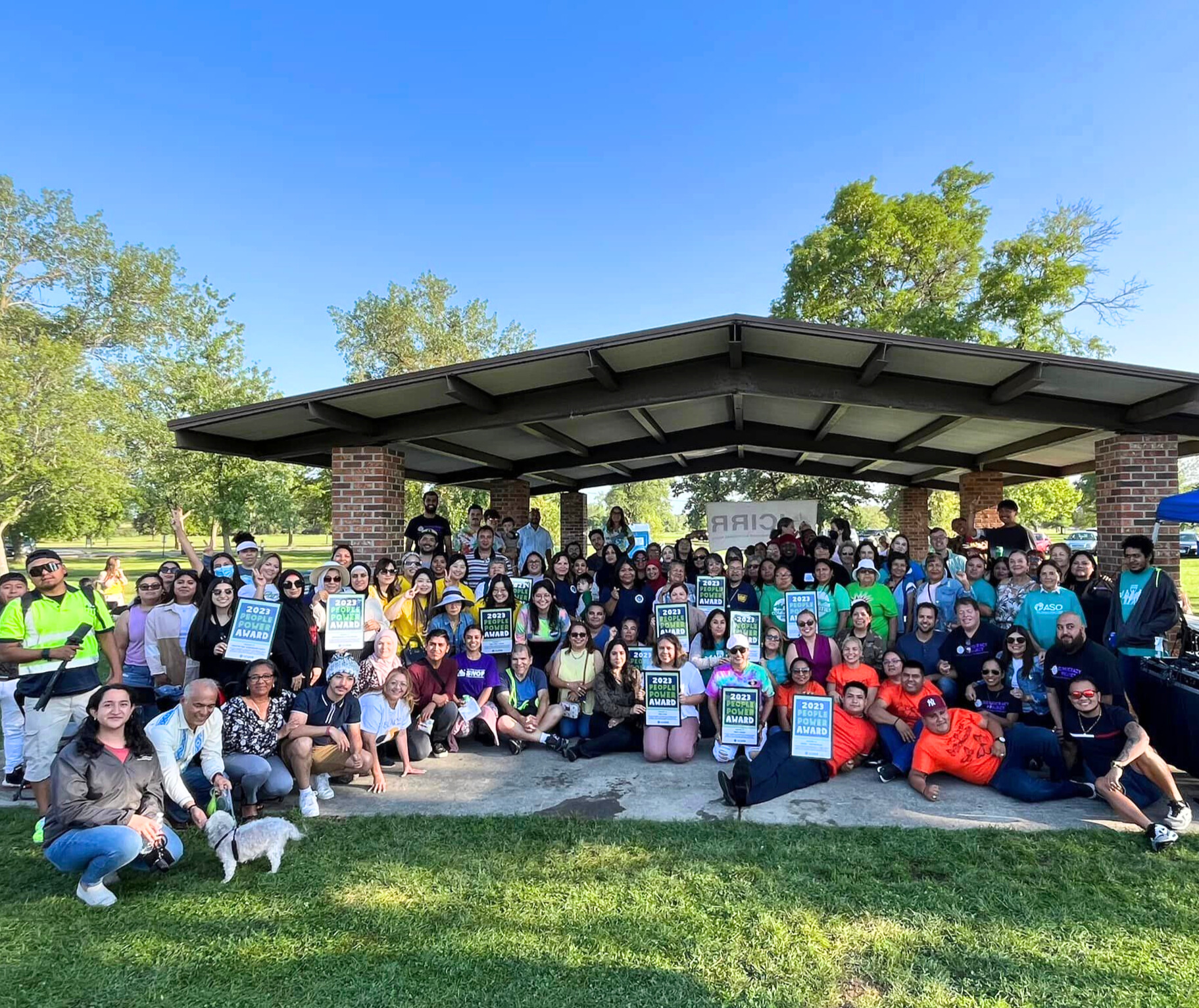 Celebrating our coalition's immigration wins!
JCUA joined our partners in the Illinois Coalition for Immigrant and Refugee Rights (ICRR) this week for a celebration of our recent victories in Springfield. This session, because of our collective organizing, we helped pass legislation that will make Illinois more equitable and welcoming for all people:
Driver's Licenses: We ensured that immigrants can access regular drivers licenses or state IDs instead of temporary permits that reveal their immigration status (HB 3882)
Medical Debt: We required hospitals to screen patients' eligibility for discounts and state healthcare coverage, which will prevent medical debt that disproportionately impacts Black, brown, and immigrant communities (HB 2719)
Immigrant Services: We secured $38 million in state funding for the Immigrant Services Line Item. ISLI funds direct cash assistance, DACA and citizenship application support, English classes, resource navigation, and more
At the celebration, JCUA member Beth Lange presented the People Power Awards to partner organizations like JCUA, who met with lawmakers and traveled to Springfield to ensure these victories.
Our members are currently in the process of selecting campaigns to take on next session. Contact Becca (becca@jcua.org) if you'd like to get involved!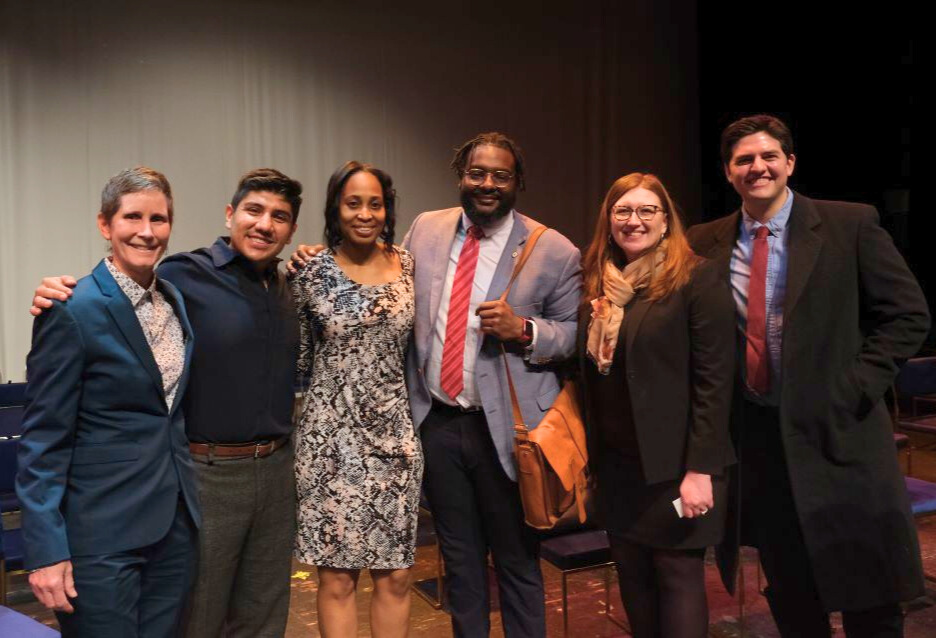 Mayor Johnson appoints Larry Snelling as new CPD superintendent
The search for a new police superintendent culminated this week as Mayor Brandon Johnson appointed Larry Snelling from a list of finalists nominated by the Community Commission for Public Safety & Accountability.
Snelling is a CPD veteran and currently serves as the Chief of Counterterrorism. He was chosen over Angel Novalez, CPD's Chief of Constitutional Policing and Reform, and Shon Barnes, the police chief of Madison, Wisconsin.
Thank you to the members of CCPSA (pictured above) who led the search — the most democratic and transparent in the city's history — and the thousands of Chicagoans who participated in the process. CCPSA will soon publish a written explanation about their nomination and hold a public hearing with Snelling.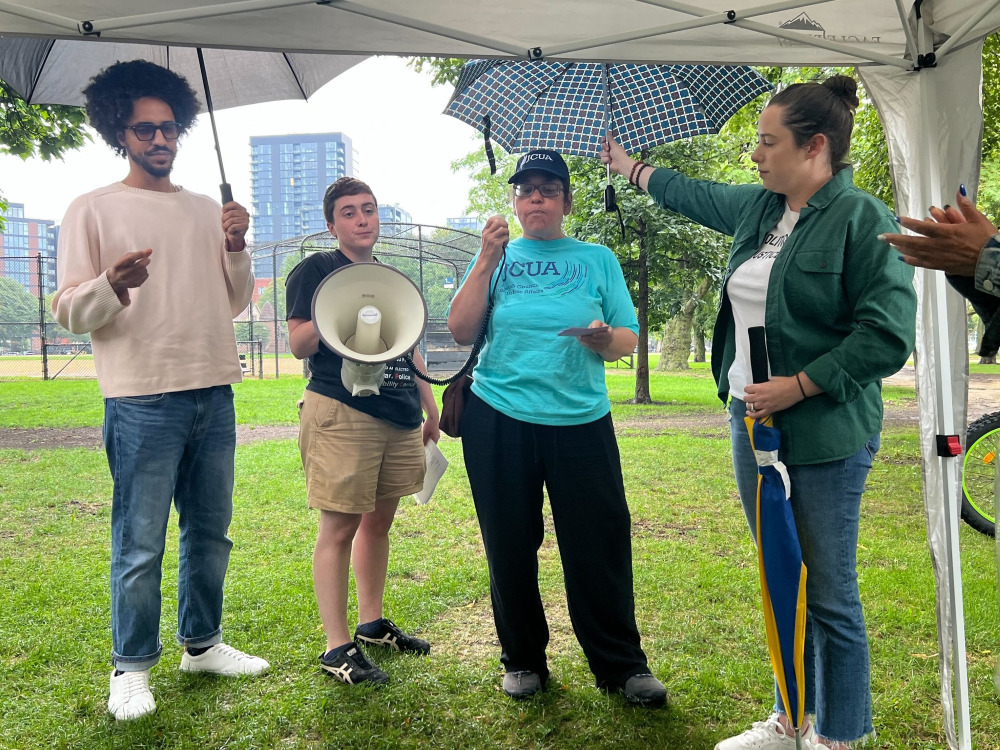 Take action to protect police accountability!
As we make progress with civilian oversight, we must continue to defend our systems of police accountability from attempts to weaken them.
On Monday, JCUA gathered with our Empowering Communities for Public Safety (ECPS) allies to condemn a ruling that would allow police officers accused of the most serious offenses to bypass accountability from the Police Board.
JCUA's Director of Antiracism and Equity Jackie Baldwin spoke at the rally: "According to recent data, Chicago has paid more than $288 million dollars to settle police misconduct claims. Yet the FOP still seeks to thwart progress and look for ways to avoid accountability to what they call 'bad apples.' This latest move is an attempt to protect your so-called 'bad apples.'"
We are calling on alderpeople to vote against ratifying this ruling when it comes up at City Council. Send an email to your alderperson asking them to protect our systems of police accountability.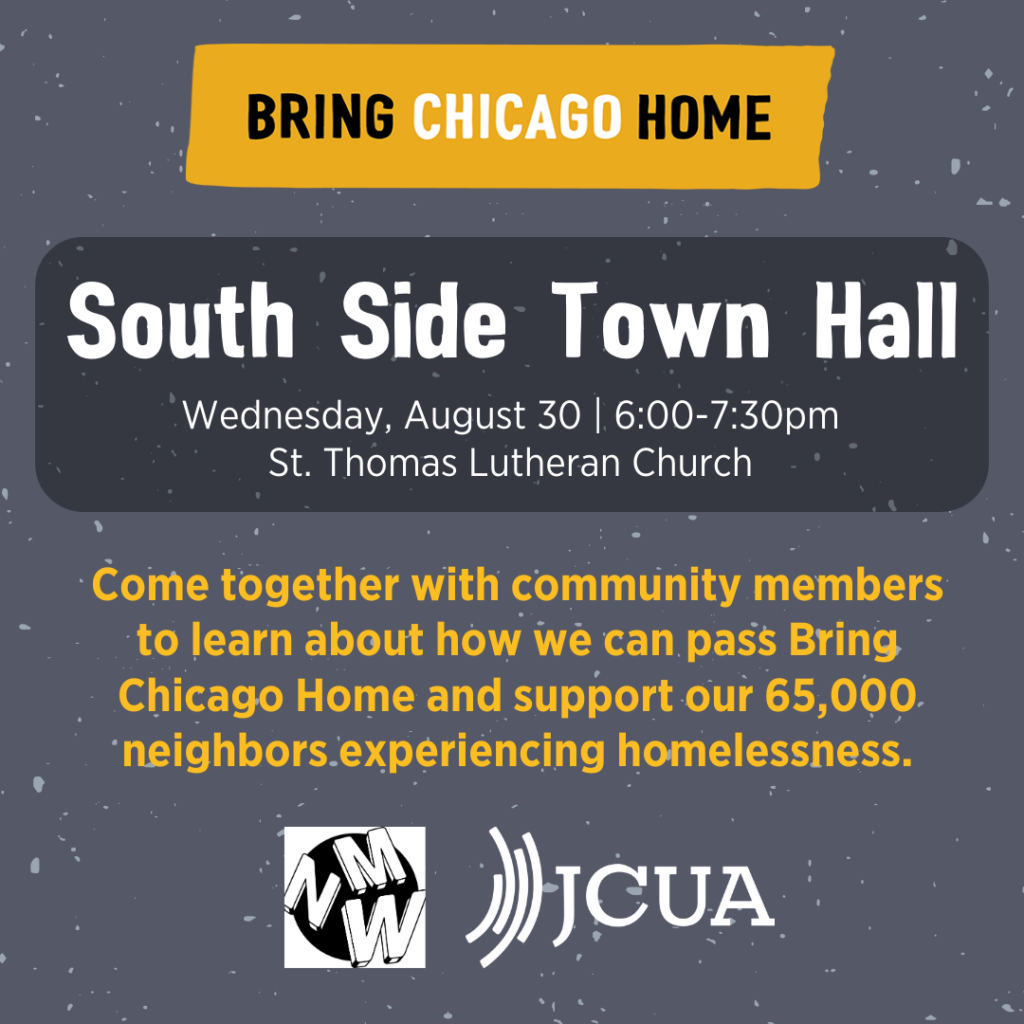 Attend our Bring Chicago Home town hall on Tuesday, 8/30!
We are closer than ever to getting Bring Chicago Home (BCH) on the ballot and creating a robust, long-term solution to Chicago's homelessness crisis. As we look ahead to a City Council vote this fall, this is the time to demonstrate our people power and learn what each of us can do to help win the campaign.
On Wednesday, August 30th, please join JCUA and our partner organization Not Me We for a South Side Town Hall in South Shore. We're bringing Chicagoans together to learn about BCH and call on their alderpeople — including Lamont Robinson (4), Desmon Yancy (5), Gregory Mitchell (7), and Michelle Harris (8) — to vote "YES" on the legislation when it is introduced.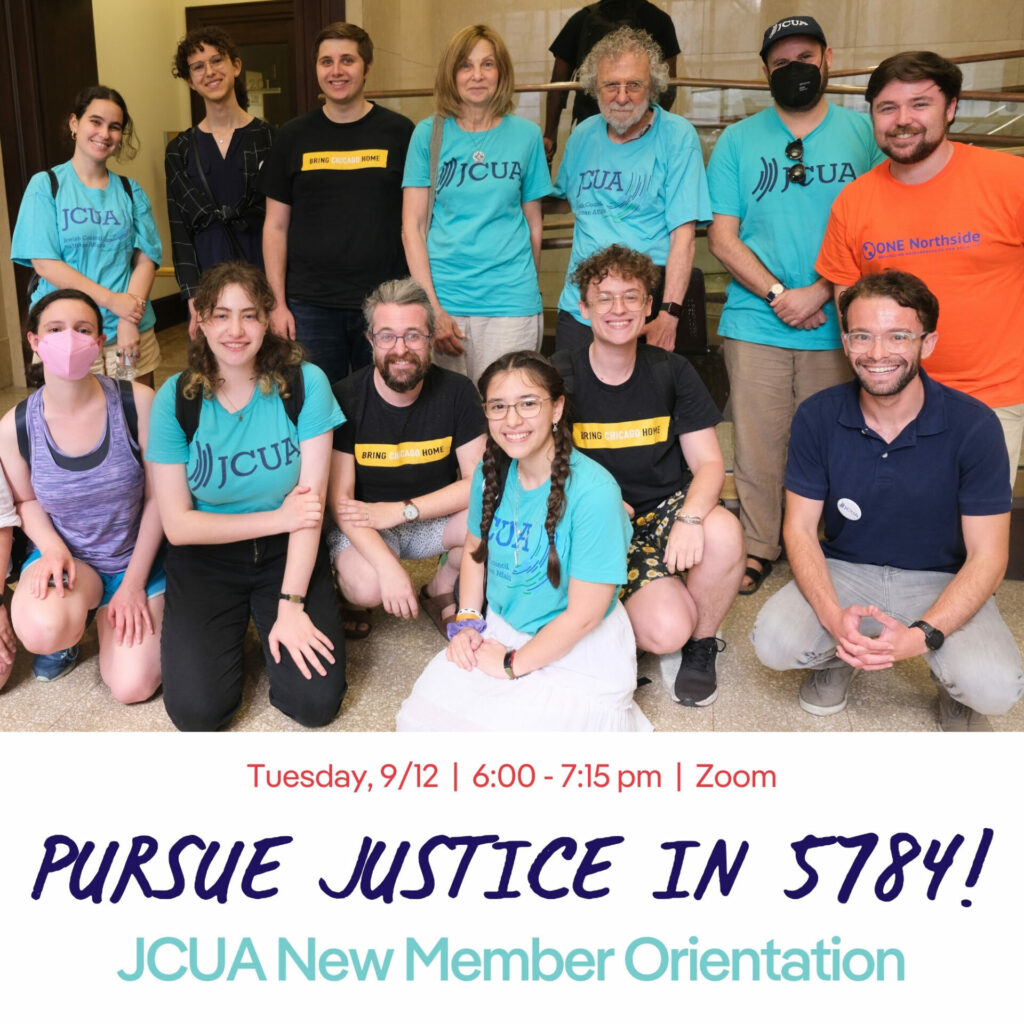 As JCUA prepares for a new year of work, we're excited to host "Pursue Justice in 5784" on Tuesday, 9/12 at 6:00 pm on Zoom. This new member orientation is a great chance to learn about the history of JCUA, the campaigns we're working on, and how you can make pursuing justice a bigger part of your life in 5784!
Whether you're totally new to JCUA, you've met with an organizer, you've been to a few events, or you just want a refresher on our work, we would love to see you. Current members, invite your friends! Register here.