September 1, 2023
Roundup: September 1, 2023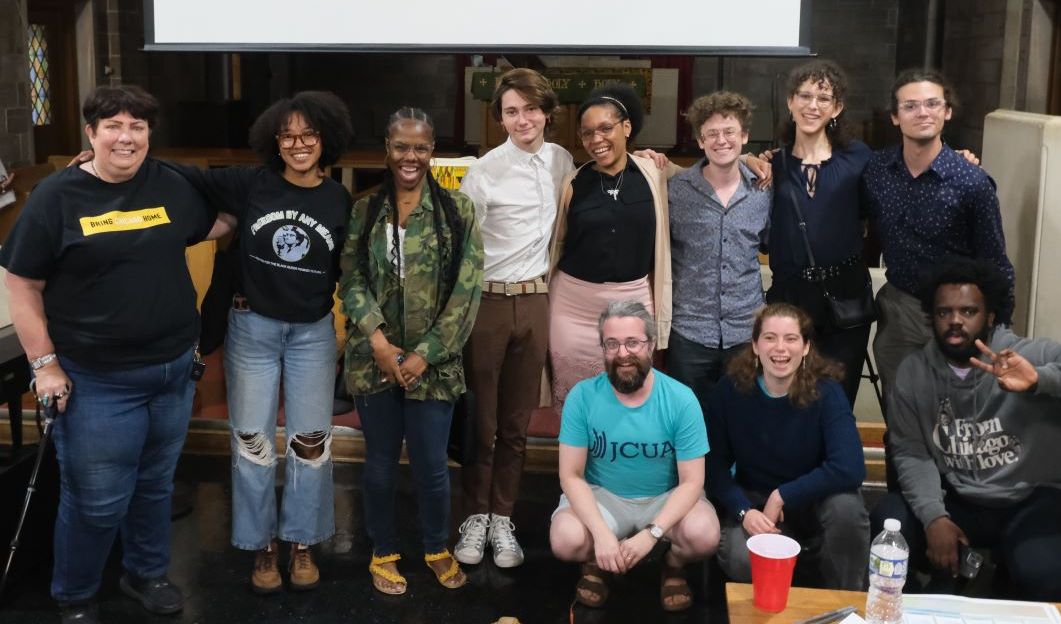 Coming together to address homelessness and displacement!
September is shaping up to be a big month for housing justice. When City Council meets next on September 13, we anticipate the introduction of two important ordinances that emerge from years of organizing by the people of Chicago.
Our Bring Chicago Home (BCH) coalition is continuing to negotiate the final details of our legislation. Under a revised agreement with the mayor, BCH would generate $160 million each year for affordable housing and wraparound services — providing critical support for the 68,000 people experiencing homelessness.
Meanwhile, the coalition behind the Community Benefits Agreement for the Obama Presidential Center is looking to the upcoming City Council meeting to introduce its ordinance against displacement in South Shore.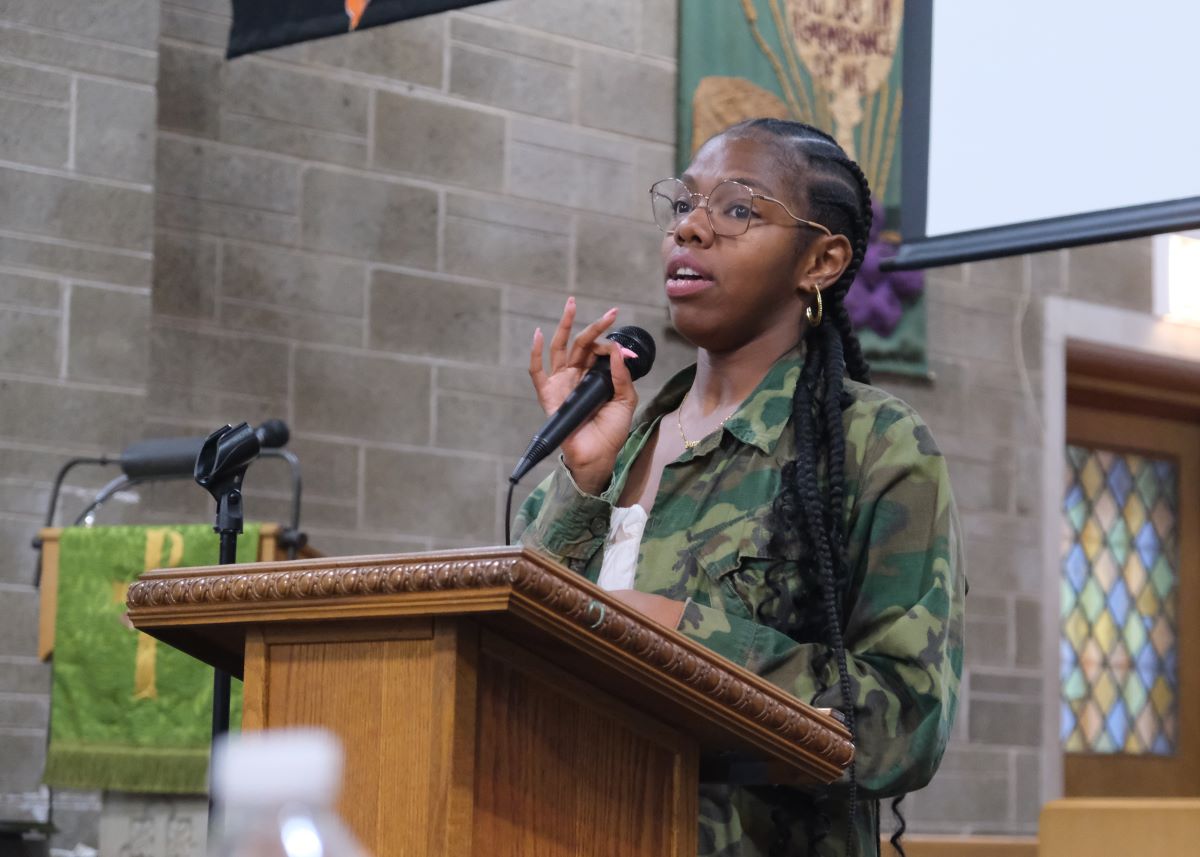 South Shore has the most eviction filings of any Chicago neighborhood. More than half of its residents are rent-burdened, while property values have increased dramatically in recent years. The planned Obama Presidential Center will only intensify displacement unless the city implements strong protections for tenants and homeowners.
To build momentum for both campaigns, JCUA hosted a town hall this week with Not Me We, the South Shore-based, grassroots community group. JCUA members Owen Levens, Cydney Wallace, Jada Potter, Ezra Serrins and Lizzie Norton co-facilitated the event, giving presentations about Bring Chicago Home and leading breakout sessions where attendees practiced having conversations about the ordinance.
You can help us keep up the energy for Bring Chicago Home by calling on your alderperson to support the legislation.
The High Holidays are right around the corner! As JCUA prepares for a new year of work, we're excited to host "Pursue Justice in 5784" on Tuesday, 9/12. This new member orientation is a great chance to learn about the history of JCUA, the campaigns we're working on, and how you can make pursuing justice a bigger part of your life in 5784.
Whether you're totally new to JCUA, you've met with an organizer, you've been to a few events, or you just want a refresher on our work, we would love to see you. To active JCUA members: please invite your friends to this event and help us build our base in Chicago and Illinois.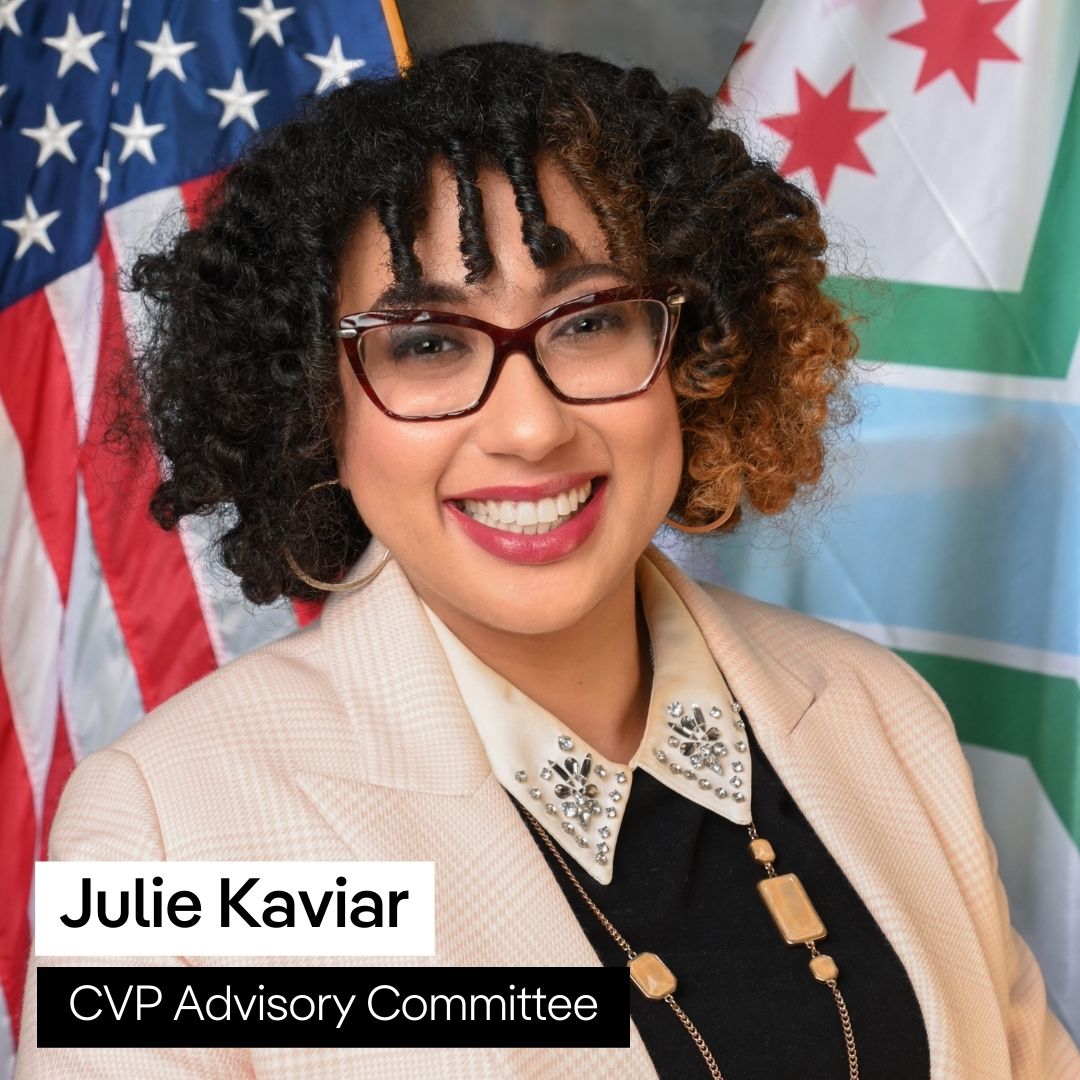 Welcome Julie Kaviar to CVP Advisory Committee 
We're pleased to welcome Julie Kaviar (she/her) to the Community Ventures Program (CVP) Advisory Committee. Made up of community development professionals, finance experts, and JCUA members, the Advisory Committee helps ensure that CVP projects are impactful, viable, and aligned with JCUA's mission.
Julie is the daughter of a Caribbean immigrant and granddaughter of a Jewish World War II veteran. She has spent her career as a social justice champion catalyzing progressive reform.
She currently serves as Chief of Staff to Cook County Commissioner Scott Britton, where she wrote the first renters-rights legislation for suburban residents and tripled the number of languages in which the suburban Cook County ballot was translated. She formally served as a Deputy Press Secretary for the Chicago Mayor's Office and as Deputy Communications Director for the Massachusetts Office of Health and Human Services.